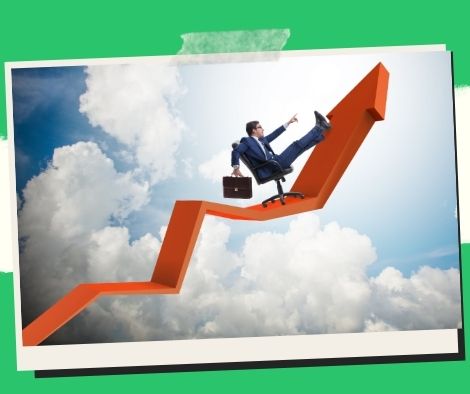 Stocks continue to rise in response to the Fed's rate move; the peso rises.
MANILA, Philippines — Following data releases from both foreign and domestic markets, local stocks and currencies climbed on Thursday trading.
With all counters in the green, the Philippine Stock Exchange index (PSEi) concluded the day's trading 66.19 points higher, or 0.97 percent higher, at 6,868.92.
To 3,663.16, all stocks increased 1.33 percent or 48.17 points.
With a gain of 508.99 points, or 4.52 percent, to 11,769.57, the Mining and Oil sector saw the greatest gain.
Industrials up 80.71 points (0.86 percent) to 9,484.16; Holding Firms rose 60.44 points (0.95 percent) to 6,395.99; Property rose 36.9 points (1.18 percent) to 3,161.91; Services rose 31.72 points (1.69 percent) to 1,907.91; and Financials rose 12.52 points (0.77 percent) to 1,629.43.
The local stock exchange's total trade volume was 1.06 billion shares worth PHP5.68 billion.
Advancers outnumbered decliners 140 to 59, with 37 listed companies remaining unchanged.
"Local and regional equities rallied in relief yesterday after the Federal Reserve announced a widely anticipated 50 basis point rate hike during its policy-setting meeting," said Regina Capital Development Corporation (RCDC) head of sales Luis Limlingan.
The peso rose against the US dollar on Thursday as a result of the Federal Reserve's moderated rate hike.
The local currency gained 11 centavos to settle at 52.39 to the dollar, up from 52.5 the day before.
It started the day marginally higher at 52.38, up from 52.43 to a dollar on Wednesday.
The currency pair traded between 52.23 and 52.43 per US dollar, with the average level for the day being 52.33.
The overall volume traded on Thursday was USD907.5 million, down from USD1.34 billion the day before.
Please follow and like us: