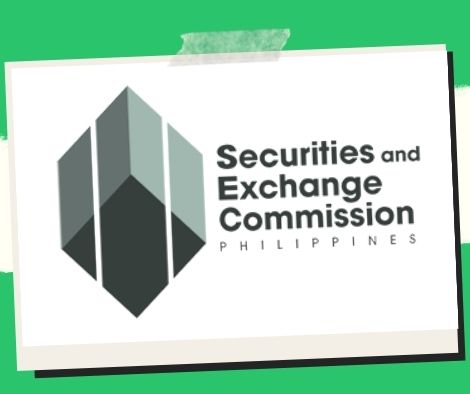 The SEC has approved the initial public offerings of VistaREIT and Raslag.
MANILA, Philippines — The Securities and Exchange Commission (SEC) has approved VistaREIT, Inc.'s and Raslag Corp.'s initial public offerings (IPOs) valued up to PHP9.178 billion and PHP700 million, respectively.
The commission en banc decided on May 5 to make the registration statements of VistaREIT and Raslag, covering 7.5 billion and 1.5 million common shares, respectively, valid, subject to the businesses completing certain remaining requirements.
VistaREIT
Masterpiece Asia Properties, Inc., Manuela Corporation, Vista Residences, Inc., Crown Asia Properties, Inc., and Communities Pampanga, Inc. are among the Villar-led companies that support VistaREIT.
The firm will issue up to 3,337,500,000 common shares at a price of up to PHP2.50 per share, with a 333,750,000 common share over allotment option.
The shares, which are currently held by the sponsors, will be listed and traded on the Philippine Stock Exchange's Main Board (PSE).
VistaREIT will profit PHP8.79 billion from the offer if the overallotment option is fully exercised.
According to the updated implementing rules and regulations of Republic Act No. 9856, or the Real Estate Investment Trust (REIT) Act of 2009, the sponsors would get the entire profits of the offering, which will be reinvested in the Philippines.
If the business exercises the oversubscription option, new investors will own 48.95 percent of VistaREIT's issued and outstanding common shares, while current shareholders will own 51.05 percent.
VistaREIT is required by law to deliver at least 90% of its annual distributable income as dividends to its shareholders.
The company's net income, adjusted for unrealized gains and losses/expenses, impairment losses, and other items in accordance with internationally accepted accounting rules, is referred to as distributable income. It eliminates proceeds from the sale of the REIT's assets that are reinvested within one year of the sale date.
According to the company's most recent timetable provided to the SEC, the IPO will take place from May 10 to 16 and will debut on the PSE on May 26.
BDO Capital & Investment Corporation, China Bank Capital Corporation, PNB Capital and Investment Corporation, RCBC Capital Corporation, and SB Capital Investment Corporation were chosen as joint lead underwriters, with Abacus Capital and Investment Corporation as a participation underwriter.
VistaREIT's portfolio now includes ten community malls and two office buildings totaling 256,403.95 square meters of gross leasable area.
The corporation has malls in Metro Manila, Cavite, Rizal, Bulacan, Pampanga, and Cebu, as well as office complexes in Taguig and Bacoor, Cavite.
VProperty Management, Inc. and VFund Management, Inc. were chosen as property and fund managers, respectively.
Raslag
Raslag would issue up to 350 million common shares to the public at a price of up to PHP2 per share, with a 52.5 million common share over allotment option to be offered by selling shareholder J Ten Equities, Inc. The shares will be listed on the PSE's Main Board and traded there.
The business intends to make a profit of PHP648.08 million from the offer, while the selling shareholder will receive the proceeds of the over allotment option, which could be worth up to PHP105 million.
The proceeds will be utilized to fund the company's solar projects, including RASLAG-4, a 35.1 megawatt (MW) solar photovoltaic plant in Magalang, Pampanga, and RASLAG-5, a 60 megawatt (MW) solar photovoltaic plant.
According to the most recent schedule given to the SEC, the offer period for Raslag's shares would run from May 24 to 30, in time for their listing on June 6.
Raslag is a domestic renewable energy producer formed in Angeles City, Pampanga, by Peter Nepomuceno of the Nepomuceno family and Conrado Pecjo, the business development manager of Angeles Power, Inc.
Its current concentration is on the building of solar power facilities, with two in Pampanga now operational.
China Bank Capital Corporation was selected as the offer's sole issue manager, underwriter, and bookrunner.
Please follow and like us: