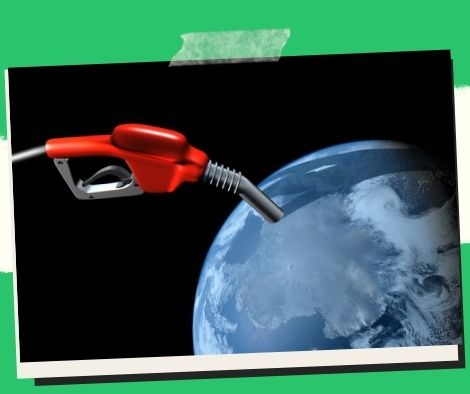 Nigeria and Morocco are planning to construct the world's longest offshore gas pipeline.
ABUJA, Nigeria — Local media claimed Tuesday that Nigeria and Morocco are preparing to build the world's longest offshore gas pipeline to carry gas between the two nations, passing 11 others in West Africa.
According to media reports, Tolu Ogunlesi, Nigerian President Muhammadu Buhari's communications adviser, announced on Sunday on Twitter that the cooperation between the Nigerian National Petroleum Corporation (NNPC) and Morocco's Office National des Hydrocarbures et des Mines (ONHYM) was inked in June 2018.
According to the same sources, he stated that "Nigeria and Morocco are collaborating to create the world's longest offshore pipeline."
"It will transport gas from Nigeria to Morocco and then to Europe, passing through 11 West African nations," Ogunlesi explained.
Nigeria's Minister of State for Petroleum Resources, Timipre Sylva, said on Monday that the project, which is an extension of the West African Gas Pipeline project and already transports gas from Nigeria to Ghana, is in the process of being studied and financial partners are being sought to take it to Morocco, where it will be connected to the European market.
"We aim to continue this pipeline along the coast to Morocco. For the time being, we are at the stage of conducting research and, of course, securing money for this project, in which many entities have expressed interest "Sylva stated.
According to local media, he indicated that the Organization of Petroleum Exporting Countries (OPEC) and Russia are among the foreign organizations interested in investing in the Moroccan-Nigeria gas pipeline project.
"The Russians are highly interested in investing in this project, as are many other organizations, because it is a pipeline that will transport our gas through many nations in Africa, as well as to the edge of the African continent, where we will have access to the European market," he said.
"OPEC has indicated interest in the project," he added.
The minister, however, emphasized that "A financial agreement has not yet been finalized. Many people have expressed interest. There is considerable international and investor interest in the concept, but we have yet to identify the investors with whom we want to collaborate."
"For the time being, Nigeria and Morocco are the two investors in this project; we are the two countries eager to work together to construct this pipeline," he stated.
The minister stated that the project would not be completed by the current administration, which is led by Buhari.
"This administration will not be able to complete the Moroccan-Nigeria pipeline," Sylva stated, "but we can bring it to the point of departure before we leave" so that future administrations may finish it.
Please follow and like us: