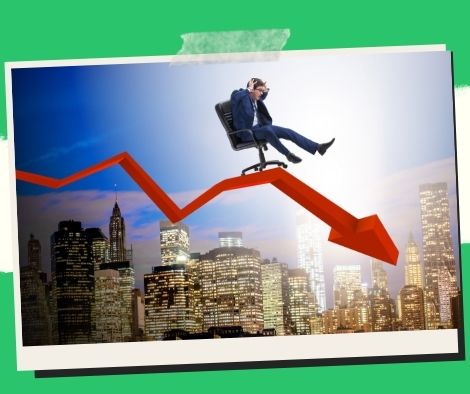 On Friday, the PSEi and the peso lost ground.
MANILA, Philippines — As investors await April jobs statistics, the Philippine Stock Exchange index (PSEi) and the peso both ended the week with losses from the previous day's trade.
The PSEi closed Friday at 6,759.90, down 1.59 percent to 109.02 points, its second-lowest level this year.
To 3,621.70, all stocks were down 1.13 percent or 41.46 points.
Except for Services, which gained 0.47 percent or 9 points to 1,916.91, all other counters ended lower.
Mining and Oil shares fell 162.15 points, the most on Friday, to 11,607.42, after gaining a lot the day before.
Industrials, which fell 148.07 points to 9,336.09, Holding Firms, which fell 124.33 points to 6,271.66, Property, which fell 89.09 points to 3,072.82, and Financials, which fell 17.12 points to 1,612.31.
"Philippine stocks were hit by yet another tech sell-off, wiping out the previous day's gains," Regina Capital Development Corporation (RCDC) head of sales Luis Limlingan said.
PSEi performance towards the conclusion of the week, according to Limlingan, follows the trading of major bourses around the world, which saw selling pressure following the previous day's gains.
The Dow Jones Industrial Average dropped 1,000 points, the S&P500 had one of its worst trading days in 2022, and the Nasdaq had one of its worst days since 2020.
At 107 to 60, decliners outweighed advancers, with 61 listed companies ending the day unchanged.
Meanwhile, the Philippine peso fell 11 centavos against the US dollar on Friday, reversing the previous day's gains.
The peso finished Friday at 52.50 to the dollar, up from 52.39 on Thursday.
It already started the day lower at 52.48, down from 52.38 the day before.
The currency pair traded between 52.44 and 52.50 per dollar, with an average rate of 52.49 per dollar throughout the day.
The volume of transactions decreased even further, to USD878.5 million, from USD907.5 million on Thursday.
Please follow and like us: