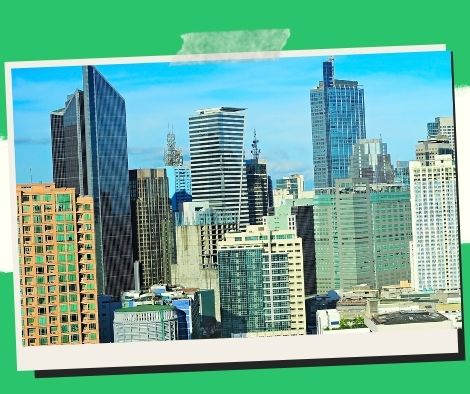 FTAs ensure PH has a consistent trade policy: DTI
MANILA – The Department of Trade and Industry (DTI) said the country's bilateral and regional trade agreements ensure consistent trade and investment policies for the government as the Philippines transitions to a new administration by June.
DTI Assistant Secretary Allan Gepty said the agency had solid trade policy direction for the past years, especially strengthening economic partnerships with major trading partners such as the United States and the European Union, in a webinar hosted by the Economic Journalists Association of the Philippines (EJAP) on Wednesday (EU).
According to Gepty, the Philippines does not yet have free trade agreements (FTAs) with these two major trading partners, but it currently enjoys zero duty on a wide range of goods under the Generalized System of Preferences (GSP) with the US and the Generalized Scheme of Preferences Plus (GSP+) with the EU.
According to government data, the United States was the leading export destination for Philippine commodities last year, with exports totaling USD11.85 billion and imports totaling USD7.74 billion.
Philippine exports to the EU, on the other hand, totaled USD8.53 billion in 2021, while imports totaled USD8.25 billion.
Gepty went on to say that the DTI has been working hard in recent years to achieve a "more stable economic partnership" with the US and the EU.
In 2013, the Philippines and the EU began exploratory talks for a bilateral free trade agreement, and two rounds of negotiations were held in 2016 and 2017.
Both sides have yet to schedule another meeting to discuss a prospective FTA.
Former US President Donald Trump praised the Philippines' proposal for an FTA during his visit to Manila in 2017.
According to Gepty, the Biden administration is pursuing the Indo-Pacific Economic Framework (IPEF) to increase its economic involvement with Indo-Pacific nations.
"We have expressed considerable desire in engaging with the United States, as well as other like-minded countries, to discuss details, evidence, and direction on how we can develop and proceed (in) this Indo-Pacific framework," he said. "So the direction is one, we can interact with the United States utilizing that framework, and of course, our objective to establish a bilateral (relationship) with (the) United States."
Gepty explained that because FTAs are international agreements, they keep the country's trade policy consistent despite changes in government.
"(W)e want to create a hospitable business environment with uniform, as far as possible, standard norms in doing business, trade, and investments, so that they know the direction will remain consistent even if the administration changes," he added.
Please follow and like us: