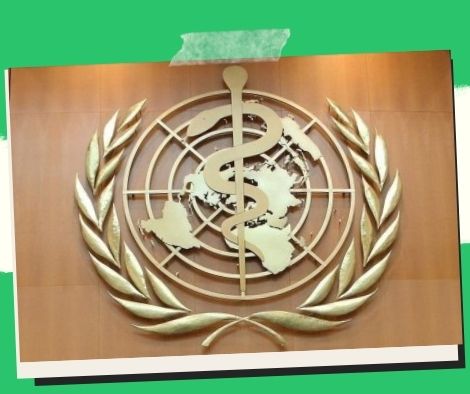 My visit to Ukraine revealed a link between global crises: WHO Director-General
On Tuesday, the head of the World Health Organization (WHO) said a visit to Ukraine made him aware of the convergence of global crises, including the conflict there, the coronavirus pandemic, a global food, and energy crisis, as well as migration and climate issues, which require "real global leadership."
A journalist asked WHO Director-General Tedros Adhanom Ghebreyesus about the current attention on Ukraine, which he recently visited for three days, causing him to voice another demand to Russia to end the war during a webinar on the Covid-19 epidemic.
"Of sure, the focus on Ukraine is justified," he added, "because the implications of not resolving the Ukraine crisis" will leave the world with serious concerns to address.
"We were talking about the interconnected issues we encountered throughout our tour," Tedros explained. "Because of the conflict, you have a worldwide health problem, a food crisis, inflation, and other issues."
Food manufacturers worldwide
He mentioned the energy issue, the migration crisis, and the climate crisis, alluding to Ukraine and Russia as significant world food producers.
"I believe that the world is in grave danger if all of these catastrophes occur at the same time. We also urge world leaders to address these issues seriously "Tedros stated.
The WHO chief stated that conflicts, wherever they occur, disproportionately hurt "children, women, and the weak," as his organization had witnessed in Ukraine.
"I left Ukraine on Sunday, after visiting hospitals that had been bombarded with my executive director, Dr. Mike Ryan, and WHO colleagues. We spoke with medical personnel and met people who were both physically and mentally weary "he stated.
He noted that while some WHO Ukrainian personnel had lost loved ones and their homes, they continued to work to meet the country's health requirements.
However, Tedros stated that no matter what the WHO does, it would not be able to address all of the requirements of people in Ukraine at this time.
"Peace is what Ukraine needs more than anything else," the WHO leader added.
"As a result, we continue to urge the Russian Federation to end this conflict. I believe we are at a point in history when true leadership is required "he continued.
According to UN estimates, 3,459 civilians have been dead and 3,713 others injured since Russia commenced its attack on Ukraine on February 24. The true cost is expected to be significantly greater.
According to the UN refugee agency, more than 5.91 million people have fled to neighboring countries, with 7.7 million people internally displaced.
Please follow and like us: