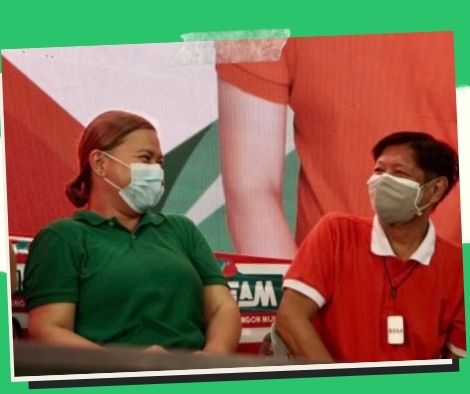 Sara acknowledges supporters and begs for pandemic recovery unity.
DAVAO CITY, Philippines – Mayor Sara Z. Duterte, the vice-presidential candidate who received more than 31 million votes, praised Filipinos for their support and for accepting the UniTeam's message of togetherness.
Duterte also urged the public to work together to recover from the impacts of the coronavirus disease 2019 (Covid-19) epidemic, which decimated the country's economy.
"I urged everyone to get their booster injections so that we can get through this pandemic and defeat this illness," she stated.
Throughout the campaign, Mayor Sara has stated repeatedly that if their team wins, there will be no nationwide lockdowns.
"We will not shut down businesses or jobs." "We have the mask and the molnupiravir — a drug used to treat Covid-19," Duterte stated, urging individuals aged 18 and older to get booster shots.
Likewise, Duterte expressed gratitude to all of her supporters for rallying behind her choice to run for vice president.
"I appreciate your faith in me, especially when I decided to run" (for vice-presidency). "Until we reach the proclamation, we will continue to guard our votes," she stated.
As of 7:32 a.m. Wednesday, Duterte had received 31,522,495 votes in the continuing national vote canvassing by the Commission on Elections (Comelec).
So far, the Comelec has communicated 98.22% of the election results.
Duterte is currently in Manila for a series of Thanksgiving get-togethers with the UniTeam slate and party employees at the party's national campaign headquarters.
She previously stated that her camp has planned thanksgiving festivities for individuals and organizations who assisted her candidacy from May 10 to 13.
Please follow and like us: