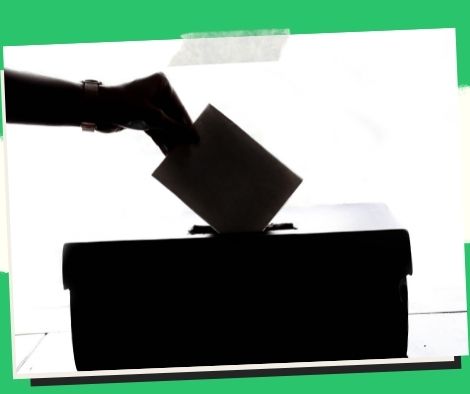 In Ilocos, the Marcoses and Singsons maintain control of bailiwicks.
After this year's elections, the Marcos and Singson clans regained control of their respective bailiwicks in Ilocos Norte and Ilocos Sur.
Ilocos Norte Governor Matthew Joseph Manotoc, the youngest son of Senator Ma. Imelda Josefa "Imee" Marcos, defeated previous majority floor leader Rodolfo Farias in a landslide victory. With a 168,000-vote margin over Farinas, Manotoc received an overwhelming majority of votes.
In the first district of Ilocos Norte, Ferdinand Alexander "Sandro" Marcos, son of presidential candidate Ferdinand R. Marcos Jr., defeated outgoing Rep. Ria Christina Farias.
In an interview with reporters on Wednesday, the young Marcos expressed gratitude to all supporters and promised not to disappoint people who had put their faith in him to represent Ilocos Norte's first district.
"I appreciate everyone in the first district who believed in me. "I won't let you down," he promised, noting that it would be the first time a Marcos would represent Ilocos Norte's first district, which was once a stronghold of the Farias dynasty.
Both Congressman Angelo Marcos Barba of Ilocos Norte's second district and Vice Governor Cecilia Marcos-Araneta, a nephew of the late dictator Ferdinand E. Marcos, were elected with overwhelming support from the Ilocanos.
Despite standing as an independent candidate, incumbent Laoag City mayor Michael Marcos Keon defeated former mayor Chevylle Farias and vice mayor Vicentito Lazo by a slim margin.
Except for the three municipalities of San Nicolas, Paoay, and Vintar in Ilocos Norte, which have new mayors, the province's remaining 18 municipalities are still ruled by incumbent mayors or their immediate family members. Team Marcos is responsible for nearly all of the successful candidates.
Sur Ilocos
Meanwhile, the Ilocos Sur Singsons will continue to rule the province, with 15 significant positions in the provincial, city, and municipal governments.
In this year's elections, both incumbent Governor Ryan Singson and Vice Governor Jeremias Singson ran unchallenged.
Ilocos Sur political patriarch and Narvacan Mayor Luis "Chavit" Singson has a son, Ryan, and a younger sibling, Jerry.
Ronald, another Chavit son, was elected to the 1st District against reelectionist Deogracias Savellano, Ryan's father-in-law.
Kristine Meehan, the daughter of former congressman Eric Singson, represents the province's 2nd District. She stood for reelection with no opposition.
Eric will succeed his son, Ericson, as mayor of Candon City. Ericson received the most votes on the provincial board of directors. Kristelle Singson, his niece, also ran unopposed and will serve her second term as vice mayor.
Alfonso, Eric's brother, was also re-elected to the municipal council, and will be joined by Jaime, Eric's nephew and a third-term board member.
Bonito Singson, Chavit's older brother, defeated his niece and six-term mayor Eva Medina for mayor of Vigan.
Randy Chavit, Bonito's running companion and Chavit's son, was elected vice mayor. Randy's cousin Evaristo III and incumbent councilor Janina Medina-Farias were also elected to the city council.
Please follow and like us: