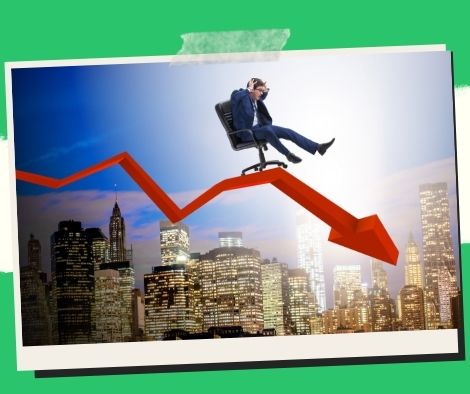 Concerns about rising US inflation send the PSEi down, and the peso follows suit.
MANILA – Investors' concerns about rising inflation in the United States were not alleviated by positive first-quarter economic growth, dragging down the local stock market, which the peso matched.
The Philippine Stock Exchange index (PSEi) dropped 1.56 percent to 6,532.30 points, a loss of 103.56 points.
The Dow Jones Industrial Average fell 1.15 percent, or 40.76 points, to 3,517.21 points.
All of the sectoral indicators ended the day in the red, with Property leading the way with a 2.75 percent loss.
Financials came in second with 2.28 percent, followed by Industrials with 1.36 percent, Services with 1.01 percent, Holding Firms with 0.33 percent, and Mining and Oil with 0.24 percent.
A total of 1.59 billion shares worth PHP7.42 billion were traded.
At 128 to 70, decliners outnumbered advancers, with 48 shares remaining unchanged.
"Despite better-than-expected GDP (gross domestic product), Philippine equities fell as sentiment was driven by hotter-than-expected US inflation statistics," said Luis Limlingan, head of sales at Regina Capital Development Corporation (RCDC).
The Philippine Statistics Authority (PSA) recorded 8.3 percent domestic growth in the first three months of this year, up from 7.8 percent in the previous quarter and a reversal from -3.8 percent a year before.
Meanwhile, the US consumer price index (CPI) for April 2022 was 8.3 percent, down from 8.5 percent the previous month but still near four-decade highs.
"Analysts are split on whether the data indicates that inflation has peaked," Limlingan added.
Meanwhile, the local currency concluded the day at 52.495, down from 52.32 in the previous session, reversing recent advances.
It started the day sideways at 52.28, down from 52.32 on Wednesday.
It traded between 52.495 and 52.28, averaging 52.386 for the day.
The volume increased to USD1.08 billion from USD898.9 million the day before.
Please follow and like us: