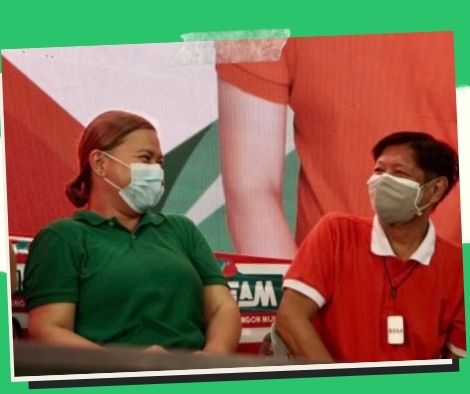 Marcos' camp will meet to discuss the presidential handover.
MANILA, Philippines — The campaign of presumed president Ferdinand "Bongbong" Marcos Jr. is holding a meeting to discuss the presidential transition process and the next steps after the election.
At a press conference on Wednesday, Marcos' spokesperson, Atty. Vic Rodriguez said the meeting would take place today to discuss the transition team's composition and the next administration's goals.
"Only now will we formally meet and discuss the issues concerning) incoming President-elect Bongbong Marcos' administration," Rodriguez added. "We'll talk about his transition team, the formation, and the things to do."
Rodriguez, on the other hand, stated that they have yet to hear from President Rodrigo Roa Duterte regarding the transition to the president.
Rodriguez said they had not yet addressed the composition of the new administration's Cabinet because Marcos' campaign is still focused on election work.
"President-elect Bongbong Marcos specifically warned us not to look beyond May 9 during the campaign phase and all the way until election day, and today is only May 11. Yesterday, we were still busy with election-related tasks including collecting election results and looking after our poll watchers, the precinct workers who volunteered) "he said.
Several people, according to Rodriguez, have already expressed their willingness to serve in the incoming Marcos administration.
"However, we did not allow ourselves, particularly President-elect Bongbong, to look beyond May 9 since that is his nature and person." He is unassuming, makes no assumptions, and avoids pangunahan ba 'yung mga kaganapan. At empunto yung aming ginagawa, kailangan sa kanya sakto (anticipate what will happen). We need to be precise and correct in our work)," Rodriguez said.
Based on the 98.26% of election returns processed, the partial and unofficial result in the presidential campaign continuously points to Marcos winning with more than 31 million votes, more than double the lead over Vice President Leni Robredo's 14.8 million.
Please follow and like us: