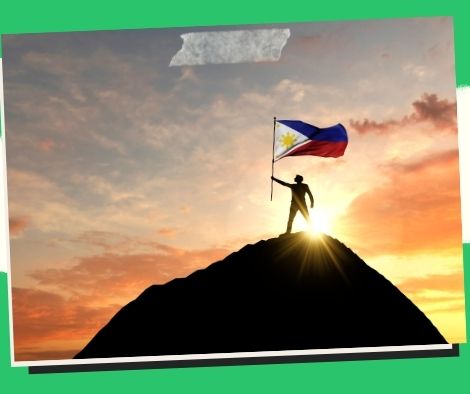 The US, China, and Russia are ready to collaborate with the next PH leader.
MANILA – The US and Chinese leaders have shown a willingness to work with presumptive president Ferdinand Marcos Jr., whom they congratulated on his victory in the May 9 elections.
The White House said in a press release that US President Joe Biden congratulated Marcos over the phone on May 11 (US time) and discussed his plans to improve the US-Philippines relationship and expand collaboration on mutual interests.
The White House announced that "President Joseph R. Biden, Jr. phoned today with President-elect Ferdinand Marcos Jr. of the Philippines to congratulate him on his election."
"President Biden emphasized that he looks forward to working with President-elect Duterte to strengthen the US-Philippine Alliance while expanding bilateral cooperation on a wide range of issues, including the fight against COVID-19, addressing the climate crisis, promoting broad-based economic growth, and respect for human rights," the statement continued.
Meanwhile, Chinese Ambassador Huang Xilian delivered a message from Chinese President Xi Jinping to the prospective president.
"I had the distinction of conveying congratulatory remarks from Chinese President Xi Jinping and Chinese Vice President Wang Qishan to President-elect Ferdinand Bongbong Marcos Jr. and Vice-President-elect Sara Duterte, respectively," he stated.
Huang expressed his good wishes to Duterte and expressed confidence that Philippine-China relations will "grow stronger" under the future government.
"I am optimistic that the Philippines under the next administration would surely exhibit unprecedented unity to rise above all adversities, to recover from the pandemic, and to prosper," he said in a separate statement.
"We look forward to working with the future Philippine government to take our Comprehensive Strategic Cooperation relationship to new heights and provide greater tangible benefits to the peoples of our two nations," he said.
On Thursday night, Russian President Vladimir Putin sent his wishes to Marcos Jr., expressing hopes for a more beneficial partnership with Manila under the future administration.
He went on to say that the Philippines and Russia had "traditionally good relations."
"I hope that your efforts as President will assist the continuation of Russia's and the Philippines' productive cooperation in numerous fields." This is in our countries' best interests and is consistent with efforts to promote security and stability in the Asia-Pacific region," he said.
Marcos had called for "sobriety to prevail" and "a peaceful end" to the ongoing armed conflict in Ukraine in March, urging Russia to "respect Ukraine's freedom and democratic way of life."
Since February 24, when Russia launched an invasion against its European neighbor, Ukraine has been at war.
Congress, which is responsible for canvassing the vote for the two executive positions, will make the declaration of the new president and vice president. The incoming president will be known as the President-elect of the Philippines after the proclamation.
Marcos received twice as many votes as his opponent, Vice President Leni Robredo, in the recent elections.
Based on the 98.35 percent of election returns processed as of May 12, Marcos received 31.1 million votes, while Robredo received 14.8 million votes, according to the Commission on Elections' transparency server.
Please follow and like us: