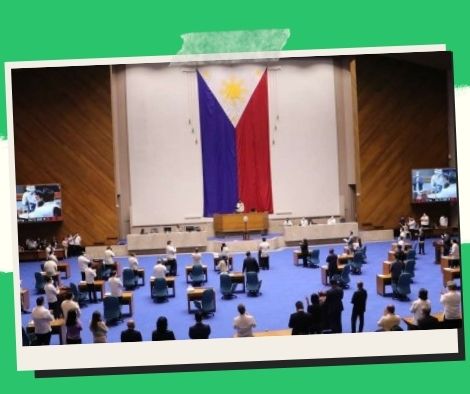 The next administration should concentrate on PH investor confidence: solon
MANILA – Given the PHP12-trillion debt overhang, the chairman of the House Committee on Ways and Means said on Thursday that the next administration should focus on improving investor confidence in the Philippines.
Given the government's fiscal restrictions, Albay Rep. Joey Salceda believes the government has no alternative but to support capital formation via private investments.
"A commitment to the Duterte administration's fiscal and economic liberalization reforms, prudent fiscal management strategies, and a competent and widely-respected economic team will be essential in providing the incoming administration with the kind of adrenaline rush needed to offset this deficit of foreign investor confidence," he said in a message to reporters.
Another strategic approach, according to Salceda, is to concentrate on agriculture and food supply in order to "aggressively" combat inflation through yield promotion, biosafety, particularly against African swine fever (ASF) and avian flu, and climatic resilience.
"Agriculture continues to trail behind other industries, declining by 0.7 percent quarter over quarter. This sustained underperformance will have an impact on food costs and availability, as well as overall prices and living circumstances "he warned.
He also suggested that the government strengthen safety nets to ensure that the "most vulnerable among our population" be "protected from shocks and capable of remaining productive4".
Despite periodic demand-side lockdowns, supply-chain concerns, higher input costs, and other supply-side challenges, the first quarter 2022 Gross Domestic Product (GDP) growth rate is "quite solid," he stated, at 8.3 percent.
"This development, together with February's FDI (foreign direct investment) data, which shows a 46.3 percent increase year-over-year from last year, is an indicator that there are tailwinds in our economic fundamentals that the next President may maximize," he said.
Transportation and storage, which expanded by 26%, was the fastest-growing of the primary contributors to growth.
Salceda believes that removing existing limits on public transit will help to maintain this momentum and provide beneficial consequences for the economy as a whole.
"I reaffirm my appeal for the lifting of Edsa's provincial bus bans and restrictions. Provincial buses transport not only people but also a significant amount of cargo to and from Metro Manila. This is known as the "factora" system in the provinces. Small firms, who were and continue to be the economy's saviors, utilize or sell some of these commodities "he stated.
Salceda believes that the increase in gross national income suggests that overseas Filipino workers (OFWs) and exports are beginning to revive.
"This should be maximized: we should continue to encourage OFWs to invest in private-sector investments that are safe, secure, and productive. Given the government's fiscal restrictions, this will be critical "he stated.
During a press conference on Thursday, Socioeconomic Planning Secretary Karl Kendrick Chua attributed the strong three-month economic development to the economy's full reopening, with about 70% of the economy in Alert Level 1 by the end of March.
He added resuming face-to-face schooling is a "major piece missing" in rehabilitation, citing the learning loss and influence on the future productivity of children with restricted learning.
"Our excellent economic performance puts us on track to meet our 7 to 9% growth objective this year, but we will not rest on our laurels." "We will continue to work hard to develop our internal economy in the face of increased external concerns like the Russia-Ukraine conflict, China's recession, and US monetary normalization," Chua said.
Chua stated that the government has made steps to combat inflationary pressures caused on by the Russia-Ukraine crisis, which has resulted in rising oil and food prices.
To mitigate the impact of rising oil costs, he said the government continues to undertake various targeted subsidy schemes for public transportation and agriculture.
Chua, the head of the National Economic and Development Authority (NEDA), said the Department of Energy is working with private oil companies to secure PHP1 to PHP4 per liter discounts for public transportation, while the Department of Agriculture is implementing a fuel subsidy program for 159,000 farmers and fishermen.
To fund the infrastructure program, he believes the next administration should "seriously consider the next set of tax reforms."
Please follow and like us: