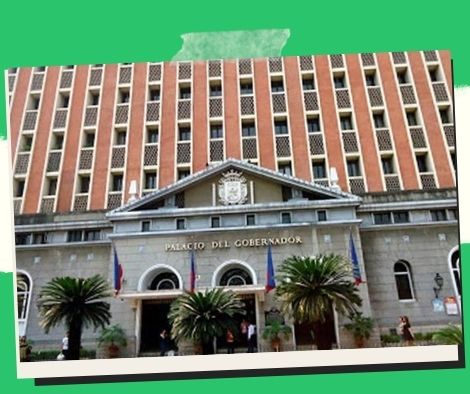 The PNP denies targeting Comelec protesters.
MANILA – The Philippine National Police (PNP) disputed reports on Friday that its operatives are profiling people who are protesting at the Commission on Elections (Comelec) main office in Intramuros, Manila.
PNP spokesperson Brig. Gen. Roderick Augustus Alba said, "The PNP has not given any direction to profile any people."
PNP troops sent to protest rallies, he added, have the responsibility of ensuring that the action is peaceful and that demonstrators do not resort to violence or any other adverse occurrence.
"A situation report, which includes the estimated(d) number of participants and the overall assessment of the entire activity, is part of the usual activity of the PNP during their deployment in any gathering," Alba stated.
In these protest rallies, he assured the public that the police would exercise maximum tolerance.
"We respect people's right to express themselves in assemblies or meetings, but we would greatly like it if they did it peacefully," Alba said.
He stated that they are committed to resolving every election-related violence that the police have documented and verified.
"This is critical in securing the election and pursuing those who perpetrate violence before, during, and after the polls," Alba added.
Meanwhile, Lt. Gen. Vicente Danao, PNP Officer-in-Charge, warned the people to be cautious, particularly when attending public gatherings where safety and health regulations must still be followed.
"Now is another chance to demonstrate kindness by acting responsibly as citizens of this country. "Real democracy is built on respect and discipline, and it promotes the general welfare of Filipinos," Danao remarked.
This pivotal period in the Philippines' political landscape has been distinguished by citizen cooperation, with voters playing an important role in protecting their ballots, according to Danao.
Meanwhile, Chief-of-Staff of the Armed Forces of the Philippines (AFP) Gen. Andres Centino praised military personnel who labored to ensure peaceful and orderly national and municipal elections on May 9.
"I applaud all of our employees for upholding our constitutional obligation to ensure peaceful and credible elections," he said.
As deputized by the Comelec, the AFP has an expanded duty to preserve the sanctity of the vote box.
"You have done an outstanding job in ensuring that violent armed organizations do not disrupt free and fair elections." "I appreciate your honesty in carrying out your electoral duties," Centino remarked.
The Comelec previously stated that the recent national and local elections were mostly calm.
The military sent around 70,000 soldiers across the country to protect the elections.
More than a hundred cities and municipalities listed by the Comelec as "election locations of concern" have been successfully watched by troops.
Various military assets have also been employed to help the May 9 elections' transportation needs.
Please follow and like us: