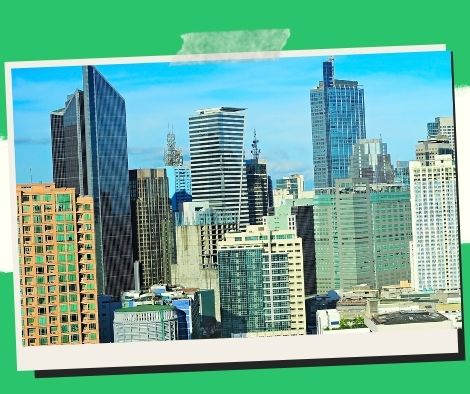 Banker: New government must make quality appointments and have clear policies.
MANILA – The announcement of the future government's Cabinet, as well as specifics on the policies it plans to follow, will have a significant impact on how the public views Marcos Jr.'s presidency.
In a recent interview with ANC, international investment banker Stephen Cuunjieng claimed that the caliber of selections made by Ferdinand Marcos Jr., who is leading the unofficial vote count, will send "a very excellent signal" to the public about how the future government will handle its mandate.
"Who he entrusts with carrying out his thoughts and objectives will make a significant impact," he said.
Except for former Davao City Mayor Rodrigo Duterte, Cuunjieng stated that before the Duterte government, people had some concept of how the candidates would carry out their mandate.
He did note, however, that when it was reported that Carlos G. Dominguez III, a businessman who served as Agriculture Secretary during the first Aquino administration, would be appointed to the Department of Finance (DOF), "everyone calmed down,", particularly in the business sector.
"The business community thought we just don't have an adult in the room," he claimed because Dominguez is "the ideal Finance Secretary" in any administration. We have a wise man, a guru."
Apart from the quality of the appointments, the investment banker stressed the importance of the next government's policies.
"Whatever it is, the most useful things, and I make no distinction between what is good internationally and what is excellent domestically…
I truly care about the country's well-being. He added, "And that will take care of itself."
Cuunjieng explained that his arguments are "nasty but very honest," and that people need not be concerned about how the foreign community will view the Philippines under Marcos Jr.'s leadership since "nobody cares overseas."
"We're rounding up mistakes." That's both the good and terrible news…. We don't have a lot of export potential. We're not a big importer, but we're a big exporter of people," he remarked, alluding to Filipinos working in other countries (OFWs).
He also stated that, while the Philippines is behind India in terms of business process outsourcing (BPO), "it is not difficult to replace…
It isn't crucial."
In terms of the new administration's impact on the country's credit rating, he explained that a credit rating, which the Philippines has consistently received upgrades in recent years, does not indicate whether a country is poor or wealthy; rather, it is a measure of a country's ability to service its debt.
The Philippines has received investment-grade ratings from Moody's Investors Service, Fitch Ratings, and S&P Global Ratings so far.
Cuunjieng claims that this achievement is the result of "a progressive move" that began with the first Aquino administration.
He also attributed the increase in the country's credit ratings to OFWs, whose remittances have been one of the economy's main development drivers for decades.
"Let's give credit where credit is due for our investment grade." It's not about a certain administration; it's about all of them. But it is the sweat of our Filipinos who have paid a high personal price and endured great hardship to work abroad. Let's see what our investment grade would be if they weren't sending back 10% of our GDP (gross domestic product), regardless of which administration," he remarked.
He stated the new government must "perform a good job" and that "people will appreciate it" since "the people who are really opinionated in the Philippines are a very small percentage of people who have those beliefs."
"What do we deliver for ourselves," he remarked, is the most crucial thing to concentrate on right now.
"So, let's quit fretting and obsessing about what other people think of us. "Let us be obsessive about what we deliver for ourselves, for our people," he urged.
Because of the number of votes he received during the May 9 polls, he said Marcos Jr. has "been granted the rarest thing anyone is given."
"(Marcos Jr. has been given) a genuine opportunity to make a difference, not for you or your family's name, which will be taken care of automatically, but for the people." You have a specific mission. You are in charge. In every branch of government, you have a huge majority. Now, please use it wisely and effectively for us," he said.
Please follow and like us: