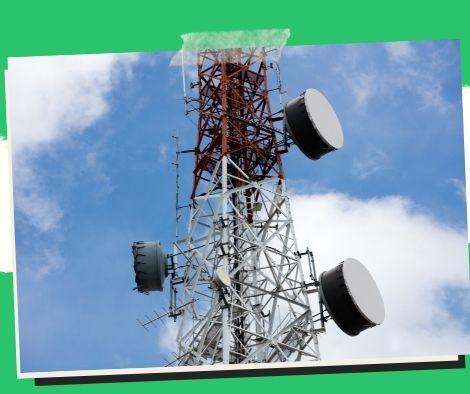 Three bills granting and extending telco franchises have been signed into law.
MANILA – President Rodrigo Duterte has signed three laws that grant and renew telecommunication companies' franchises.
Duterte signed Republic Acts 11757 and 11758, which extend the franchises of Bian-based Independent Telephone Company, Inc. and Sultan Kudarat Telephone System Inc. for another 25 years, respectively.
He also signed RA 11759, which authorizes Derecho Telecommunications, Inc. to build, install, create, manage, and maintain telecommunications systems throughout the Philippines.
All laws require grantees to get a certificate of public convenience and need or the relevant permits and licenses from the National Telecommunications Commission (NTC) for the building, installation, and operation of their telecommunications systems or facilities.
"The NTC shall have the ability to regulate and impose such restrictions relating to the construction, operation, maintenance, or service level of the telecommunications systems or facilities in issuing the certificate," the statutes state.
The areas covered and the date the grantee will begin service must be specified in the certificate.
The grantees must "conform to the ethics of honest enterprise and not utilize its stations or facilities for the obscene or indecent transmission, or dissemination of intentionally false material, or willful misrepresentation, or assist in subversive or treasonable acts," according to the laws.
In the event that they violate the laws, the NTC may withdraw or suspend their permits or licenses.
The grantees are required by law to present a yearly report to the Philippine Congress on their compliance with the franchise terms and conditions, as well as their activities.
The annual report must include an update on the start of activities, development, operation, and expansion of the business; audited financial statements; the most recent general information sheet (GIS) officially submitted to the Securities and Exchange Commission (SEC), if applicable; certification of the NTC on the status of its permits and operations; and, if applicable, an update on the dispersal of ownership undertaking.
Noncompliance with the annual report will result in a punishment of PHP1 million for each day of noncompliance.
In times of war, insurrection, public hazard, calamity, emergency, disaster, or disturbance of peace and order, the President of the Philippines has a particular right to temporarily take over and manage the grantees' stations, and transmitters, facilities, or equipment.
"Create employment possibilities and accept on-the-job trainees in its franchise operations," the grantees must also say.
Although all of the laws were signed on April 29, copies were only released to reporters on Thursday.
Senator Grace Poe said that telcos who have been granted franchises must prove their expertise and capacity in providing quality and cheap connections and communications to Filipinos, particularly in remote areas.
"Both the government and the business sector must work together to better serve our people and assist them in recovering from the pandemic," she said.
Please follow and like us: