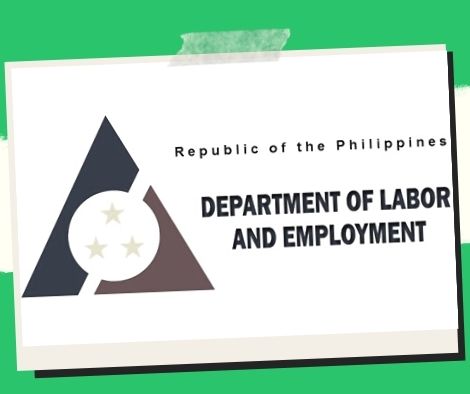 Wage hikes for domestic employees will be discussed by the NCR wage board.
MANILA – According to the National Wages and Productivity Commission (NWPC), the Wage Board in Metro Manila will examine possible wage adjustments for domestic workers in the region next week.
The issue will be discussed by the Board during the public hearing, according to NWPC Executive Director Maria Criselda Sy.
"The issue that has still to be considered at the public hearing on NCR is for domestic employees," he said at the Laging Handa briefing on Thursday.
Simultaneously, Sy assured the public that the other Regional Tripartite Wages and Productivity Boards (RTWPBs) will make decisions on wage changes in their respective regions soon.
"As far as I know, the majority of pay boards are already in the wage deliberation stage." In reality, only a few are nearing the end of the public hearing process. So we can hope that other regional wage boards will make announcements in the following days and weeks," she said.
In February 2020, RTWPB in Region 12 (Soccsksargen) received its most recent salary increase.
Once all Wage Boards have authorized salary hikes for private sector employees, an estimated 3.6 million minimum wage earners in the country would benefit.
The RTWPBs in the National Capital Region (NCR), Regions 1 (Ilocos Region), 2 (Cagayan Valley), 6 (Western Visayas), and Region 12 (Caraga) have all authorized pay raises for minimum wage workers so far.
After the Board authorized a PHP33.00 rise, the minimum salary in NCR will be PHP570.00 starting next month.
The approved increase in Region 1 will be distributed in three installments, ranging from PHP60.00 to PHP90.00. When the order takes effect, the minimum wage in the non-agriculture sector will be PHP400.00, and in the agricultural sector, PHP372.00, with the income of "kasambahay" increasing from PHP500.00 to PHP1,500.00. PHP5,000 will be the new rate.
Salary increases in Region 2 range from PHP30.00 to PHP75.00. Minimum pay will range between PHP400.00 and PHP420.00.
In Region 6, the minimum wage for private sector workers will range from PHP55.00 to PHP110.00. There will be a new salary range of PHP400.00 to PHP450.00. Domestic employees will see a raise in pay from PHP4,000 to PHP4,500.
In Caraga, typhoon-affected provinces would see a PHP30.00 wage boost. The minimum wage workers there will receive PHP350.00 after the hike is enacted.
Please follow and like us: