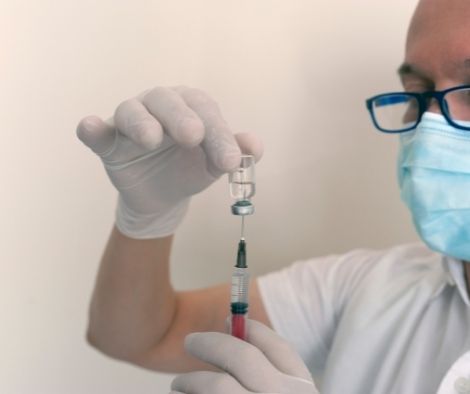 Worldwide, over 2.42 billion coronavirus vaccination injections have been administered
According to statistics collected by Our World in Data, a monitoring website, almost 2.42 billion doses of coronavirus vaccinations have been administered globally thus far.
With more than 904.13 million jabs, China tops the world, followed by the United States with 310.65 million.
India has given out 252.76 million shots, Brazil has given out 78.91 million, the United Kingdom has given out 71.67 million, Germany has given out 60.74 million, France has given out 44.3 million, Italy has given out 42.73 million, and Mexico has given out 37.52 million.
Turkey is ranked 10th on the list, with over 35.35 million doses administered, ahead of Spain, Russia, and Indonesia.
The United Arab Emirates, with 140 doses per 100 persons, is the nation with the greatest doses given per capita.
Because most Covid-19 vaccinations are given in two doses, the number of injections given does not equal the number of people who have been completely immunized.
According to Johns Hopkins University in the United States, the pandemic has claimed the lives of more than 3.81 million people in 192 nations and territories, with more than 176.29 million cases recorded globally since December 2019.
The worst-affected nations are still the United States, India, and Brazil.