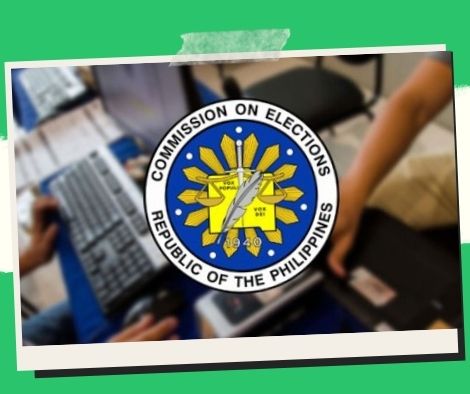 Comelec is not stuck with Smartmatic, according to the CEO.
MANILA, Philippines — Alternative to Smartmatic, the Commission on Elections (Comelec) has stated that it is willing to accept other service providers.
In terms of interoperability, Comelec Election and Barangay Affairs Director Teopisto Elnas Jr. told the Senate that the poll body had already experienced it during the 1998 ARMM (now BARMM or Bangsamoro Autonomous Region in Muslim Mindanao) elections when they worked with two different service providers but did not have to coordinate with one another.
"Smartmatic did go through the bidding procedure, to be fair. If our budget allows us to lease new machines, then any provider is welcome to participate in the bidding "Sen. Imee Marcos, chair of the Committee on Electoral Reforms and People's Participation, inquired if the polling body may replace or add service providers for the 2025 midterm elections.
Elnas pointed out that if a new service provider is brought in, there will be technological changes.
Comelec Information Technology Department Director Jeannie Flororita agreed with Elnas, adding that the poll body bought and owns the software of Smartmatic vote-counting machines (VCMs) and that it can be adapted to work with other brands.
"According to the software contract, ownership of the modified software will be transferred to Comelec, and we will be able to make changes to any source codes. We can already merge two separate systems into one if we have two different systems "she stated
During the May 9 elections, the polling board documented 1,295 malfunctioning VCMs in the country and 15 outside, according to Commissioner George Garcia's report to the committee.
He claimed that 611 SD (Secure Digital) cards in the United States and seven abroad needed to be replaced.
Despite this, Garcia stated voter turnout was the greatest in Philippine history, with 83.07 percent of the country's 65 million registered voters voting and 39 percent voting from abroad.
"It's better than the 2019 elections when the Comelec found 2,256 bad SD cards and 1,400 problematic VCMs," he said.
Saidamen Pangarungan, the chairperson of the Comelec, has stated that he wants the VCMs altered in order to avoid complications in the upcoming elections.
"Comelec asked PHP12 billion in its 2022 budget, but Congress only authorized PHP8 billion, so it pushed Comelec to renovate the VCMs, and now the VCMs are malfunctioning. As a result, we strongly advise leasing new VCMs because the current ones are 13 years old. For the 2025 elections, kailangan talagang gumamit tayo ng bago na mga (We definitely need to employ new) VCMs, "he stated
Marcos stated that she will discuss the possibility of purchasing or leasing additional VCMs to the extent that the national budget allows.
"Also, we need to be more nuanced in our warranty and penalty terms so that we have more leeway if something goes wrong. This is primarily for the purpose of improving our electoral process "she stated
Please follow and like us: