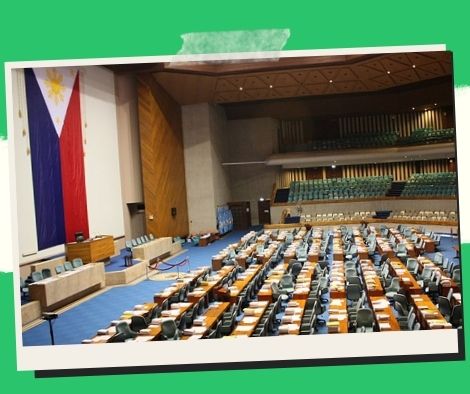 On final reading, the House approves a bill amending the CPD statute.
MANILA, Philippines — The measure boosting Filipino professionals' continuing professional development (CPD) as an integral component of career advancement and specialized programs was adopted on final reading by the House of Representatives on Wednesday.
House Bill 9311, which attempts to alter Republic Act 10912, or the Continuing Professional Development Act of 2016, was passed on the third reading with 176 affirmative votes, six negative votes, and no abstentions.
The CPD will be a mandatory requirement in the updating and upgrading of knowledge, skills, values, competencies, or titles of all registered and licensed professionals under the Professional Regulation Commission's (PRC) regulation, as well as one of the main objectives of the Philippine Qualifications Framework, according to the bill.
The bill stipulates that every four years, all professionals must receive 45 CPD credit units, which will be considered the compliance period.
The bill's author, Deputy Speaker Rufus Rodriguez, claimed the CPD law has received a negative reaction from employees and professionals, including teachers, engineers, accountants, physicians, and nurses.
According to Rodriguez, about 95 percent of respondents to a PRC online survey on the CPD's implementation felt the law should be repealed.
Exorbitant rates, tough standards, unclear processes, and a shortage of authorized training providers for CPD needs, he claimed, are the key causes for the backlash.
"As a result, the law became a burden rather than a tool for improving the workforce. Our professionals will be the best in their specialties thanks to the adoption of CPD programs "he stated
Some professionals, such as newly licensed or registered professionals renewing their Professional Identification Card (PIC) for the first time within the first four years after obtaining their license, overseas Filipino workers (OFWs), and senior citizens who are not engaged in the practice of their profession, will be exempt from the CPD requirements.
Professionals covered by mutual recognition agreements (MRAs) who seek to have their profession and qualifications acknowledged globally must complete the required CPD units as specified in the MRAs, which must not be less than 45 credit units.
During a pandemic, state of catastrophe, or national emergency, the PRC shall have the ability to temporarily suspend the CPD compliance period permanently or to prolong the end of the compliance period to the equivalent term of the pandemic, state of calamity, or national emergency.
Various government agencies and departments, as well as private companies, must establish a structure to give free or low-cost seminars, workshops, and online and similar training programs to professionals under their control in order for them to acquire CPD credit units.
Please follow and like us: