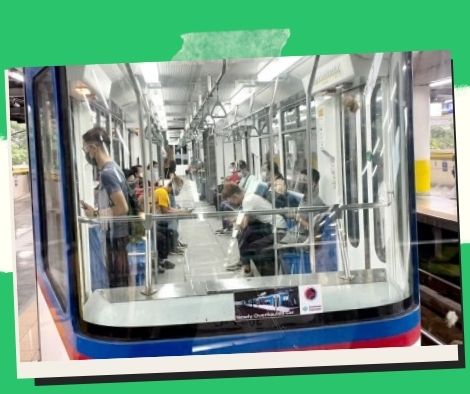 Passenger congestion at Ortigas due to a malfunctioning escalator: MRT-3
The Metro Rail Transit Line 3 (MRT-3) has explained that the passenger bottleneck at the Ortigas Avenue Station that began on Wednesday was caused by a malfunctioning escalator, which was repaired early Thursday morning.
The MRT-3 said in a statement on Thursday that the defective escalator resulted in single access and departure point on the station's northbound side, causing passenger congestion at the station's stairwell and footbridge.
"During normal operations, MRT-3 passengers, bus passengers, and passers-by utilize the escalator to get to and from surrounding malls, while leaving MRT-3 passengers to use the stairwell," it stated.
The tiny street-level walkway, which can only accommodate one person at a time, also contributed to the build-up.
"However, there were no long lines inside the MRT-3 platform and concourse area," the MRT-3 noted.
In order to control and manage the crowds, station security adopted a "stop-and-go" strategy, while technicians from the MRT-3's maintenance supplier were "alerted to the issue" and arrived to troubleshoot and fix the escalator.
"Around 9:30 a.m., passenger flow had also normalized," it added.
Passengers have been informed that "appropriate actions" will be taken to prevent similar accidents in the future, including the deployment of technicians on standby and tight coordination with traffic enforcement officers.
"We sincerely apologize to all of our passengers who have been inconvenienced as a result of the event," the MRT-3 said. (
Please follow and like us: