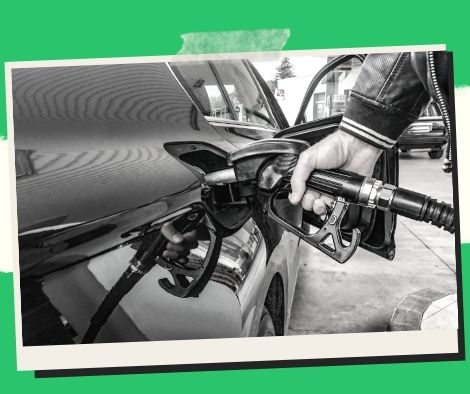 This week will see a significant increase in oil prices.
MANILA, Philippines — Oil firms will raise their pricing on diesel goods by a significant amount.
Caltex, Cleanfuel, PTT Philippines, Seaoil, and Shell each issued separate advisories stating that diesel prices will rise by PHP6.55 per liter and gasoline prices will rise by PHP2.70 per liter.
Caltex, Seaoil, and Shell will also raise the price of kerosene by PHP5.45 per liter.
The pricing changes will go into effect at 12:01 a.m. on Tuesday.
Last week, oil companies raised diesel and kerosene costs while lowering gasoline prices.
Since the beginning of the year, the price movement in the preceding week resulted in a net increase in diesel prices of PHP29.20 per liter and PHP26.70 per liter for kerosene. The net increase in gas prices was PHP23.10 per liter.
According to Department of Energy data, retail gasoline prices in Metro Manila ranged from PHP71.70 to PHP95.15 per liter between May 31 and June 2, diesel prices ranged from PHP69.65 to PHP84.05 per liter, and kerosene prices ranged from PHP77.64 to PHP85.25 per liter.
Oil prices are expected to continue high, according to industry experts, after Saudi Arabia announced on Sunday that it will boost its crude oil price in July.
Despite the Organization of Petroleum Exporting Countries and its Allies (OPEC+) agreeing to increase output in July and August, this is still the case.
The summer season in the United States and the loosening of the coronavirus disease 2019 (Covid-19) restrictions in China are driving up demand for the product.
Please follow and like us: