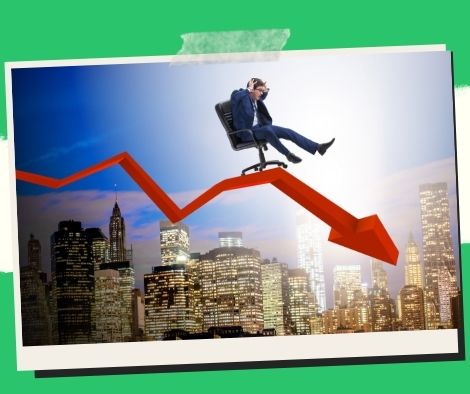 Expectations of a Fed rate hike cause the PSEi to fall; the peso remains practically steady.
MANILA, Philippines — Expectations of more Federal Reserve rate hikes weighed on the local stock market, although the peso remained steady against the US currency.
The Philippine Stock Exchange index (PSEi) fell 24.52 points, or 0.36 percent, to 6,716.88.
The Dow Jones Industrial Average fell 0.46 percent, or 16.67 points, to 3,585.85 points.
The main index was followed by the majority of sectoral indices: Mining and Oil was 2.15 percent, Holding Firms was 1.61 percent, Industrial was 1.01 percent, Services was 0.71 percent, and Financials was 0.11 percent.
Only the Property index gained ground during the day, jumping 2.08 percent.
A total of 1.88 billion shares worth PHP5.94 billion were traded.
At 134 to 60, losers outnumbered gainers, with 47 shares remaining unchanged.
"Philippine shares started the week in the negative as investors continued to wager that the Federal Reserve will tighten monetary policy aggressively to confront soaring inflation," Regina Capital Development Corporation head of sales Luis Limlingan said.
The initial public offering of renewable energy company RASLAG Corp, which completed the day's trading up 2.5 percent to PHP2.05 per share, had the most impact on the local exchange, according to Limlingan.
"Given the rising demand for stable energy sources in the medium and long term, investors were open to the company's expansion ambitions," he said.
"In general, global pressures to make a hard shift to renewables to mitigate the effects of climate change are moving the spotlight to alternative energy sources – bode well for Raslag and its business model," Limlingan added.
Other factors that influenced trade on the day were a spike in commodity prices in the international market due to a stronger US currency, he said.
The local currency, on the other hand, remained constant against the greenback at 52.86 from the previous trading session on June 3.
It started the day at 52.92, down from 52.82 in the previous session.
It fluctuated between 52.97 and 52.84, resulting in a 52.916 average.
Volume fell from USD1.13 billion at the end of last week to USD1.08 billion this week.
Please follow and like us: