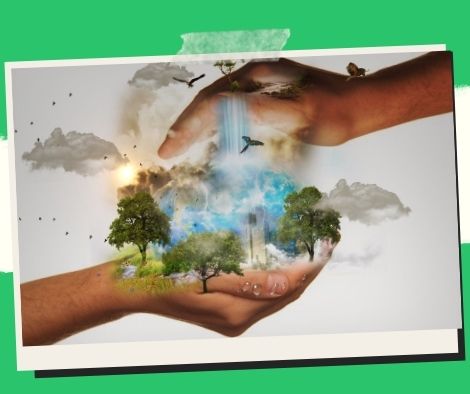 QC aspires to be a "leader city" in the fight against climate change.
MANILA, Philippines — The government of Quezon City has enhanced initiatives to safeguard the environment and battle climate change.
The projects of QC attempt to eliminate pollution in the air, land, and water in order to create a green and sustainable city.
At least 50 public schools, as well as the Quezon City General Hospital and Medical Center in Barangay Bahay Toro, the Rosario Maclang Bautista General Hospital in Batasan Hills, and the Novaliches District Hospital will be outfitted with solar panels.
The local administration also developed a 93-kilometer protected bike lane network that runs alongside major and secondary highways to encourage active transportation and urban mobility while also aiding in the city's decarbonization agenda.
The 5.39-kilometer Green Open Reclaimed Access (GORA) Lane, which runs along Dona Hemady Avenue, Scout Tobias Street, and Mother Ignacia Avenue and promotes walking and active recreational activities, has been repaired and upgraded.
The "Trash to Cashback" initiative rewards recyclable items with "environmental points," which can be traded for basic necessities or utility bills.
The "Vote to Tote" program turned collected campaign tarpaulins and posters into reusable bags shortly after the May 9 election.
Other legislation includes the Plastic Bag Ban, which prevents restaurants and hotels from using single-use plastic bags for dine-in customers; the Green Building Ordinance; and the Green Public Procurement Ordinance, which requires public procurement to include environmental criteria.
"It is the obligation of the local government to protect its citizens from the hazards posed by global warming." We want to become the lead city in the Philippines in achieving an inclusive, ambitious, evidence-based, innovative, and transformative climate action through our combined effort with stakeholders and citizens," reelected QC Vice Mayor Gian Sotto said in a statement on Monday.
Sotto explained that their programs and initiatives are all guided by the QC Enhanced Local Climate Change Action Plan 2021-2050, which is in line with the Paris Agreement's objectives and the United Nations' Sustainable Development Goals in order to create resilient, carbon-neutral, green, livable, and quality communities.
Please follow and like us: