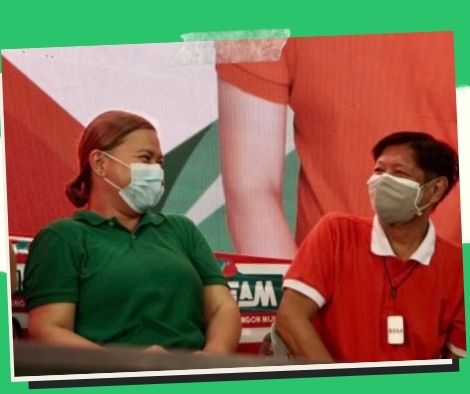 BBM's Partido Federal has spent P272 million on its presidential campaign.
MANILA, Philippines — During the 90-day campaign period for the just-finished May 9 national and municipal elections, President-elect Ferdinand "Bongbong" Marcos Jr.'s political party spent PHP272 million.
This was reflected in the Statement of Contributions and Expenditures (SOCE) filed at the Campaign Finance Office of the Commission on Elections (Comelec) in Intramuros, Manila on Monday, according to lawyer George Briones, general counsel of the Partido Federal ng Pilipinas (PFP).
"The Partido Federal ng Pilipinas (PFPSOCE )'s is 400 pages long. The PFP spent PHP272 million on expenses during the last presidential campaign in 2022, significantly below the PHP337 million limit set by law for a national political party," he noted.
All political parties are authorized by law to spend PHP5 for each voter who is currently registered in the constituency or seats where they have official candidates.
According to Briones, the PFP's SOCE was signed and prepared by Antonio Ernesto "Anton" Lagdameo, the party's national treasurer, who is also Marcos' Special Assistant to the President (SAP).
According to the Election Code and other Comelec regulations, the SOCE is the ultimate Comelec demand from the party.
All candidates and treasurers of political parties must file a full, true, and itemized statement of all contributions and expenditures in connection with the elections within 30 days of election day, according to Republic Act 7166.
The deadline for filing SOCEs is June 8, according to Comelec Resolution No. 10695.
On June 30, Marcos will be sworn in as President of the Philippines at the National Museum in Manila.
Please follow and like us: