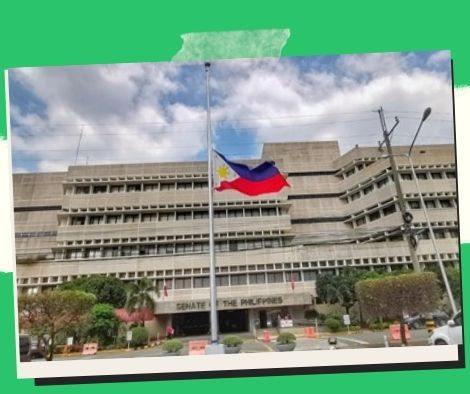 According to Escudero, local sovereignty comes first, then federalism.
MANILA, Philippines — Senator Francis "Chiz" Escudero, who is running for re-election, will advocate for full local government autonomy, arguing that it must be handled first before a transition to federalism can be considered.
In an interview with a television program on Monday, Escudero stated that during the 19th Congress, he will begin strengthening the Local Government Code.
He claims that the federal government meddles far too much in topics that should be handled by local governments alone.
"Mas alam namin kung ano ang kailangan gawin sa aming mga lugar kumpara sa kanila (We know more about what has to be done than they do)," he told ANC.
Before contemplating federalism, the outgoing governor of Sorsogon stated that local autonomy should be established first.
"That's a huge leap forward." The Cordillera Administrative Region and the BARMM are our closest experiments in federalism (Bangsamoro Autonomous Region in Muslim Mindanao). Cordillera has yet to be implemented. In two or three plebiscites, it was defeated. "We were still working to improve it up until last term," Escudero said of BARMM.
He believes that achieving local sovereignty will take a lot of effort.
"I believe a proposal to federalize the entire country will be submitted after a lot of pencil-pushing, research, and backroom computations," Escudero remarked.
Escudero will chair the Committee on Justice, according to the list presented by projected Senate President Juan Miguel Zubiri.
Robin's defense
Federalism will be addressed by the Committee on Constitutional Amendments, which is scheduled to be led by Senator Robin Padilla, a rookie with a high polling score.
Padilla's capacity to chair the committee was questioned by opponents, but Escudero and Zubiri backed him, stating senators should be assessed on their performance.
"Any committee can be chaired by a senator." There are no unique requirements for chairing a committee. "It is totally dependent on a majority of senators on the floor making a choice via election," he explained.
Zubiri questioned "mainstream media" for stressing Padilla's ability to handle the committee in a Facebook post on Monday.
"Ang interview nila sa akin ang sabi ko 'kaya niya 'yan (During their interview with me, I said 'he can do it')." As naghahanda naman siya, let's give him the benefit of the doubt (he is preparing). "Ang problema ay hindi nila sinama 'yan sa mga sinabi ko (The problem is that they didn't include it in what I said), as usual out of context," Zubiri stated.
Senator Grace Poe, who is not a legal but earlier chaired the Blue Ribbon Committee and did well, said there is nothing in the Senate regulations that states a committee should be overseen by a lawyer.
Padilla was instructed to investigate further by Zubiri and departing Senate Minority Leader Franklin Drilon.
Padilla had hired Salvador Panelo, a former Presidential Legal Adviser, as his legislative counselor and mentor to campaign for federalism and charter reform.
Please follow and like us: