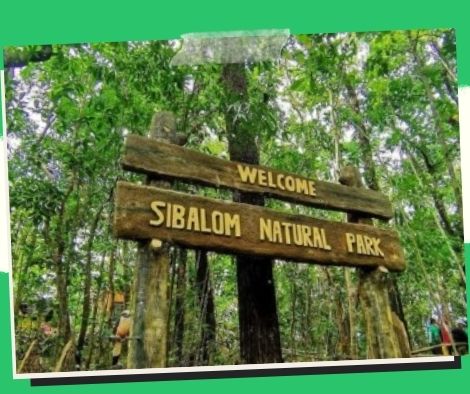 Stakeholders in the Sibalom Natural Park receive ecotourism training from a UN agency.
Select citizens, environmental officials, and professionals from other government agencies were instructed by the United Nations Development Program-Biodiversity Finance Initiative (UNDP-BIOFIN) on how to properly care for and maintain the Sibalom Natural Park (SNP).
On March 1, the SNP, which is roughly 12 kilometers from Sibalom town core, debuted as an ecotourism site.
It covers a total land area of 12,289.91 hectares, with Presidential Proclamation 282 and Republic Act 7586, also known as the National Integrated Protected Areas System Act (NIPAS), covering 5,511.47 hectares and RA 11038, also known as the Expanded NIPAS Act of 2018, covering an additional 6,778.44 hectares.
Cabladan, Cabanbanan, Imparayan, Igpanulong, Indag-an, Bugnay, Villafont, Luna, Bontol, Tordesillas, Tula-tula, Bululacao, Lambayagan, Luyang, Igparas, and Valentin Grasparil are among the 17 settlements included.
The UNDP-BIOFIN training program, which took place from May 25 to June 3, introduced participants to the concept of community-based ecotourism.
The UNDP-BIOFIN chose the Sibalom park, according to SNP Protected Area superintendent Anthony Evangelio, because of its features, available facilities, and organized communities.
"Due to its features and readiness, the Department of Environment and Natural Resources Biodiversity Management Bureau-National Parks Division has recommended the natural park among the 246 protected sites in the Philippines for training support," he said.
Other activities included scriptwriting and a guided tour simulation; a lecture on ecotourism as a company; creating and pricing a package tour; managing tourism-related environmental impacts; and managing a community-based ecotourism organization.
"It's critical that stakeholders have a greater understanding of ecotourism and sustainable tourism concepts so that they can conserve the natural park's attributes even if it's already open to tourists," Evangelio added.
Rafflesia speciosa, a parasitic plant unique to the Philippines, was discovered in the SNP.
When fully bloomed, it can stretch to 56 centimeters or 22 inches in diameter, making it the world's largest flower.
It was discovered in the year 2000 and is one of the main attractions in SNP.
Because of the SNP's natural vegetation, the Visayan warty pig, Visayan Tarictic Hornbill, Visayan Walden's hornbill, and Visayan spotted deer can all be found there, as well as century-old trees like the Lua-an species.
Picnic tables, a gazebo, and cottages are among the new amenities, which could accommodate families for at least an overnight stay.
Please follow and like us: