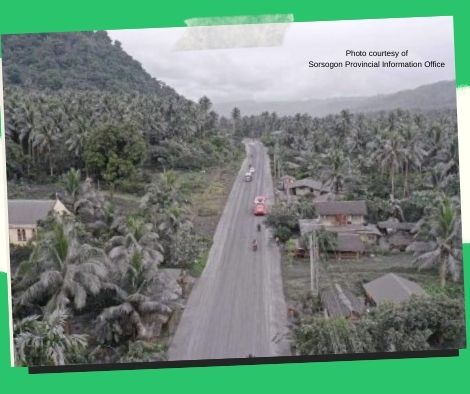 In the midst of the Bulusan disturbance, farm animals must be evacuated, according to the DA.
MANILA, Philippines — Following its phreatic eruption, the Philippine Institute of Volcanology and Seismology raised the Bulusan Volcano to Alert Level 1 or low-level unrest, and the Department of Agriculture-Disaster Risk Reduction Management Operations (DA-DRRMO) Center advised farmers and fishers to evacuate farm animals to "safe areas."
The DA-DRRMO issued a notice instructing farmers to keep animals out of the danger zone, particularly the four-kilometer radius designated as a permanent risk zone.
"Do not allow livestock to graze in ash-affected regions. "Do not allow animals to drink ash-contaminated water," the DA stated in an infographic.
If cattle are inadvertently exposed to ashfall, they must be washed to avoid consumption.
DA Secretary William Dar, on the other hand, stated that the safety of farmers and fishermen must be a priority, advising them to remain indoors.
"Secretary Dar underscores that the Department's top objective is to protect farmers, fishermen, their families, and other rural residents, especially their farm animals," according to the DA.
Returning to danger zones should also be avoided unless authorities permit it, especially for anglers looking for an early catch.
Driving farm machinery in the face of significant ashfall could result in "clogging of engines or abrasion damages," according to the DA-DRRMO.
Farmers and fishermen were also advised to wear protective gear if they could not avoid engaging in outdoor activities.
Please follow and like us: