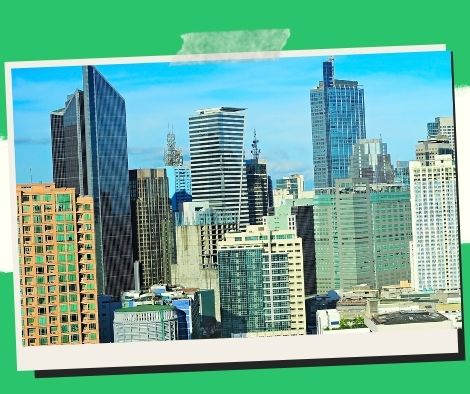 From 2023, the debt-to-GDP ratio in the Philippines is expected to fall every year: solon
MANILA, Philippines — According to a lawmaker, the country's debt-to-gross domestic product (GDP) ratio is forecast to fall every year starting in 2023, as long as fiscal conditions do not worsen.
The country's debt-to-GDP ratio of 61 percent, according to Albay Rep. Joey Salceda, is high but sustainable, especially if GDP growth outpaces debt growth.
"What matters is if our debt is increasing at a quicker rate than our economy. Because if we're greatly exceeding debt growth, it suggests we're spending our money wisely — and we'll be able to pay off our debts in a timely manner "In a message to reporters, he said. "So, as long as we can maintain this level down and leave enough fiscal room for unexpected events, we won't be in too much danger."
He claims that the government needs to free up around PHP326 billion in fiscal space each year in order to continue funding the "Build, Build, Build" program, Universal Health Care, Free College Education, Pantawid Pamilyang Pilipino Program (4Ps), and other social and economic services without increasing debt service.
"I'll figure that out with the new economic team," he said.
Salceda also defended Congress after Gil Beltran, the top economist and former undersecretary of the Department of Finance (DOF), projected that the national government's debt would have risen to PHP15.4 trillion in 2022, an increase of PHP2.2 trillion.
Beltran explained that if the Duterte administration had not demonstrated fiscal restraint in reacting to the Covid-19 outbreak, this would have happened due of revenue-eroding legislative proposals or those requiring fresh allocations.
According to Salceda, lumping all revenue-eroding or spending legislation together as though Congress would have adopted them all without deliberation is not fair.
He claimed that the House Committee on Ways and Means, which he chaired during the 18th Congress, consistently removes tax exclusions and extra tax incentives from proposed laws, aligning them with the tax code instead.
He also mentioned that the House Committee on Funds often removes special appropriations from revenue-negative bills.
"We collaborated with the Department of Finance on its whole tax reform program as well as its economic recovery strategy. Every single comment the Department of the Interior makes to the House tax committee is carefully considered, and if we do not take their advice, we make every effort to reach an agreement. As a result, I'm hoping we can avoid pointless finger pointing. The goal now is to get out of debt, and we'll have to work together to do it "he stated
Beltran said in a statement that the government has always been fiscally conservative in its response to the Covid-19 pandemic.
"We only spent what we needed, not more than we could afford. In fact, if we had given in to the demand to spend more, our debt would have risen by PHP2.2 trillion to PHP15.4 trillion "Beltran explained.
He went on to say that the government's pandemic response targeted the most vulnerable sectors in a smart way.
Please follow and like us: