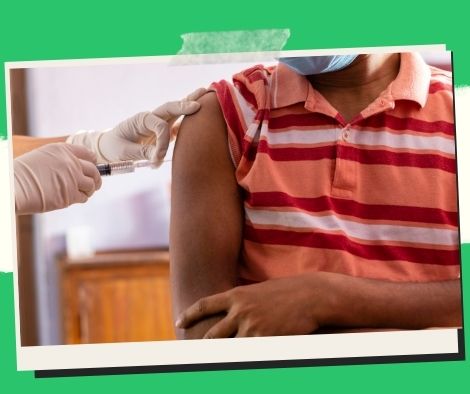 Residents of Iloilo City are being advised to obtain a booster shot.
CITY OF ILOILO – Thousands of doses of coronavirus disease 2019 (Covid-19) vaccines have expired or are about to expire due to a lack of takers, the city government here is urging its fully vaccinated populace to seek booster shots.
Mayor Jerry Treas noted during a press conference on Monday that despite the city having the most booster injections, it only accounts for 38.69 percent of the target eligible population or 150,789 people.
Out of the 389,719 targets eligible population, it achieved a 129.92 percent success rate, or 527, 331 people who received the first dose, and a 127 percent success rate, or 494,957 people who were fully vaccinated.
"We are the most successful among all the other LGUs (local government units) since we have the greatest booster rate, but it is still modest," he stated.
The first Covid-19 booster dose is available for everyone aged 18 and up, while the second booster is already available for senior persons, immunocompromised people, and frontline health care workers, according to the Department of Health.
The municipal government has even made booster dosages available to the public, according to Treas, by delivering them to district health centers in Molo, Mandurriao, Jaro, and the city proper.
"All you have to do is go there and acquire the vaccine you want." But, as you know, this isn't only occurring here; it's a worldwide phenomenon," he continued.
The local administration will no longer operate its mega vaccination sites at malls and universities because vaccine takers were low, as high as 400 each day, compared to 2,000 per site previously.
Since the city would like to provide additional protection, Treas said they are considering providing incentives.
Meanwhile, he added the city's expired and soon-to-expire Covid-19 vaccines will be replaced by the national Inter-Agency Task Force for the Management of Emerging Infectious Diseases to ensure the program's continued deployment in this densely populated metropolis.
The 31,900 Moderna doses in the city will expire on June 7, while the 3,936 Pfizer doses will expire on June 20.
Pfizer had 15,000 doses expire last month.
Please follow and like us: