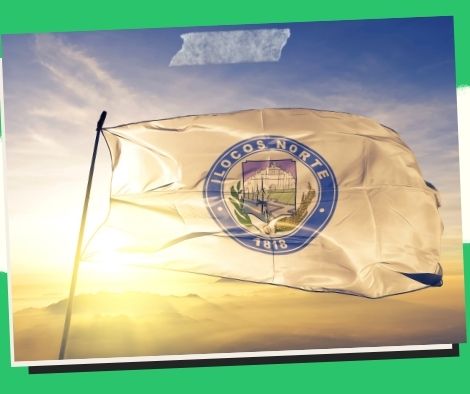 Ilocos Norte is considering turning provincial roads into national highways.
CITY OF LAOAG – Under President-elect Ferdinand "Bongbong" Marcos Jr's tenure, the province of Ilocos Norte plans to convert 25 provincial road lines into national highways in order to encourage economic growth in these areas.
Members of the Sangguniang Panlalawigan (SP or Provincial Board) overwhelmingly adopted an urgent Provincial Resolution 2022-06-508 on late Monday afternoon, demanding the Department of Public Works and Highways (DPWH) to convert these 215.860 kilometers of road lines. These highways account for 36% of the 595.360 kilometers of provincial roads in Ilocos Norte.
The proposed road conversion, according to Provincial Engineer Luciano Domingo Jr., will "ensure better inter-regional, inter-provincial, and inter-municipal connectivity that will help contribute to the development of rural villages" in various sections of the province.
Officials and citizens here will no longer have to worry about the "maintenance aspect" of the road once it is transformed into a national highway, he continued, because the DPWH is required to maintain, improve, and beautify these roads lines.
The municipal roads intended to be turned into national highways are strategically positioned in locations utilized daily by vehicles and commuters, according to a list produced by Josephine A. Corpuz of the Provincial Engineering Office. These highways also provide easier access to the provinces of Cagayan, Ilocos Sur, and sections of Abra, which are all nearby.
In Ilocos Norte's first district, these are the Pansian-Adams road, Pasuquin-Tadao-Bangui road, Bacarra-Tadao-Macupit road, Paninaan along Bacarra-Tambidao-Nambaran road, Paninaan along Vintar-Manarang-Sta. Catalina road, Sta. Rosa-Pandan-Pariir road in Sarrat, Lao
Please follow and like us: