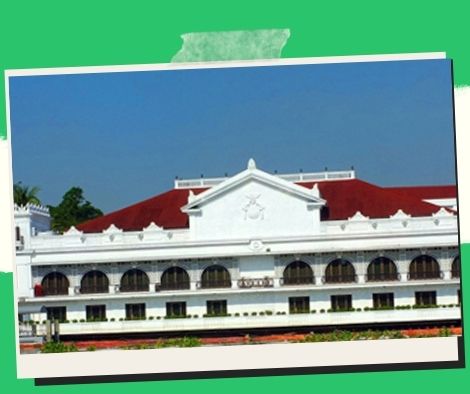 Palace: The government is making every effort to combat hunger
ANILA, Philippines — Malacanang informed the public on Tuesday that the government is looking into ways to combat hunger in the country.
After the Social Weather Stations (SWS) revealed a higher incidence of hunger in the country in the first quarter of 2022, the guarantee was given.
According to the SWS poll conducted from April 19 to 27, approximately 12.2 percent of Filipino families, or 3.1 million, suffered "involuntary" hunger due to a lack of food from January to April 2022.
In the first three months of 2022, the number of Filipino homes experiencing hunger was 0.4 percentage points higher than the 11.8 percent, or over 3 million families, reported in December 2021.
When asked for comment, acting presidential spokesperson and Communications Secretary Martin Andanar stated the government is doing everything it can to address the country's hunger problem.
In an online press conference, Andanar added, "Patuloy nating tinutugunan ang issue ng kagutuman (We continue to address the hunger issue)."
The SWS polled 1,440 adult Filipinos, with sampling error margins of 2.6 percent for national percentages and 5.2 percent for Balance Luzon, Metro Manila, the Visayas, and Mindanao.
According to SWS, the city with the highest hunger rate was Metro Manila, with 18.6 percent of the population, or 636,000 families, going hungry. The figure, however, was down 4.2 percentage points from December 2021's 22.8 percent, or an estimated 770,000 families.
Mindanao (13.1 percent or 761,000 families, up from 12.2 percent or 703,000 families) and Balance Luzon came in second and third, respectively (11.7 percent or an estimated 1.3 million families from 9.2 percent or an estimated 1 million families).
The Visayas had the lowest hunger rate, at 7.8 percent or an estimated 373,000 families, down 1.9 percentage points from 9.7 percent or a projected 462,000 families.
Despite this, Andanar claims that the current hunger rate in the Philippines is still lower than the 16 percent, or an estimated 4 million households, who went hungry in the fourth quarter of 2020.
He also mentioned that the Duterte administration has established the Inter-Agency Task Force on Zero Hunger to assist Filipinos who are hungry.
The IATF on Zero Hunger, established by President Rodrigo Duterte's Executive Order 101 in January 2020, is tasked with ensuring that government policies, initiatives, and projects aimed at achieving zero hunger are "organized, responsive, and successful."
The task force's initiatives include the formation of the Enhanced Partnership Against Hunger and Poverty, pilot feeding programs under the First 1000 Days of Life, the launch of Pilipinas Kontra Gutom, the formulation of the Philippine Multi-sectoral Nutrition Project Proposal for the World Bank, Gulayan sa Barangay at sa Pamayanan programs, and various livelihood projects aimed at improving the lives of farmers and fishermen.
Please follow and like us: