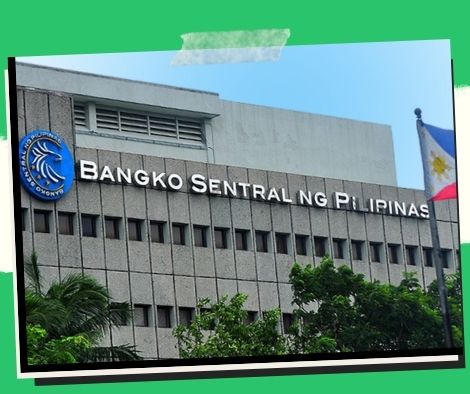 Diokno: Uptick in inflation in May is still expected
MANILA, Philippines — Governor Benjamin Diokno of the Bangko Sentral ng Pilipinas (BSP) said that further acceleration of the inflation rate, which reached 5.4 percent in May, the highest since December 2018, is expected.
Inflation is expected to remain between 5 and 5.8% in May 2022, according to the BSP.
In a Viber message to media on Tuesday, Diokno stated, "The inflation outturn is consistent with the BSP's view of a further hike in inflation as supply-side pressures persist."
The average rate of price rise in the first five months of this year was 4.1 percent, much over the government's intended range of 2 to 4% till 2014.
The rate of inflation was lower in May 2021, at 4.1 percent, than in April 2022, at 4.9 percent, the first time it exceeded the government's 2 to 4-percent goal band until 2023.
According to Diokno, the average inflation rate is expected to be above target this year, but will decline in 2023 and remain near the aim's upper limit.
"In the face of unpredictable global commodity prices, supply-side forces continue to fuel inflation." Supply chain disruptions may also contribute to inflationary pressures, necessitating closer monitoring and intervention to prevent the formation of further second-round effects, he said.
According to Diokno, recent estimates on domestic output show that the economy is continuing to expand following the removal of mobility restrictions.
"However, the outlook for global economic growth has been clouded by heightened geopolitical tensions, a recurrence in Covid-19 (coronavirus disease 2019) infections in some countries, and faster-than-expected monetary policy normalization in advanced economies," he added.
As a result of these events, Diokno believes the balance of risks for inflation in 2022 and 2023 "now leans to the upside."
Upside inflation pressures stem from the probable impact of rising oil prices, notably on transportation charges, as well as supply concerns with fish and pork, he added, while downside pressures stem from a slower-than-expected global economic recovery.
As the policy-making Monetary Board (MB) prepares for its fourth rate-setting meeting on June 23, Diokno said they will continue to analyze emergent price movements as well as the growth and inflation prospects.
"Data outputs will inform the pace and timing of any future monetary policy actions by the BSP, in line with the BSP's price and financial stability goals," he added.
After monetary authorities highlighted the sustained recovery of the domestic economy and the growing inflation rate, the Board raised the central bank's main rates by 25 basis points at its rate-setting meeting on May 19, the first since December 2018.
Following a total of 200 basis points reduction in 2020 as part of the central bank's pandemic-related actions, the BSP's overnight reverse repurchase (RRP) rate was reduced to 2.25 percent from a record-low of 2%.
Please follow and like us: