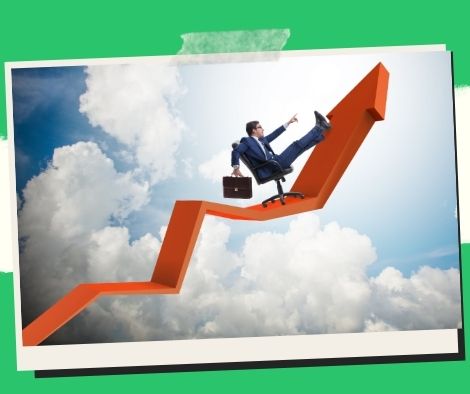 Stocks rise on riskier emotions, as the peso trades sideways.
MANILA — The local stock exchange was dominated by a risk-on attitude on Tuesday, but the peso finished flat against the US dollar.
The Philippine Stock Exchange index (PSEi) climbed 0.55 percent, or 37.13 points, to 6,754.01 points after falling for many days due to global economic concerns, among other factors.
Following that, the All Shares index rose 0.35 percent, or 12.66 points, to 3,598.51 points.
Mining and Oil lead the sectoral indexes with a 1.91 percent increase.
Holding Firms came in second with 0.90 percent, followed by Property with 0.52 percent, Services with 0.34 percent, Financials with 0.23 percent, and Industrial with 0.14 percent.
With 877.07 million shares worth PHP4.96 billion traded, the volume was light.
At 96 to 90, advancers outnumbered decliners, with 42 shares remaining unchanged.
The head of sales at Regina Capital Development Corporation (RCDC), Luis Limlingan, said equities trading had "a relatively quiet session" despite another increase in domestic inflation to 5.4 percent in May, which was within forecasts.
Due to increased inflation of food and transportation indices, primarily due to higher oil costs, the pace of price increases in the fifth month of this year rose from the previous month's 4.9 percent.
"The market movements were also influenced by the US 10-year treasury yield action, which surged by up to 3% to its highest level in over a month," Limlingan said.
"Wall Street managed to return from a dismal week, with gains capped by a rise in rates," he said.
Meanwhile, the peso closed the day flat versus the greenback, at 52.95, up from 52.86 the day before.
It started the day at 52.9 and fluctuated between 52.97 and 52.87 during the day. The average for the day was 52.92.
Volume fell to USD745.17 million from USD1.08 billion the previous day.
Please follow and like us: