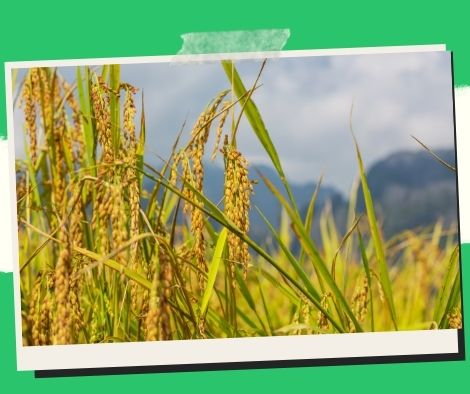 To reach P20 per kilo of rice, P400-B is required: solon
MANILA, Philippines — On Tuesday, a party-list legislator claimed it is possible to fulfill President-elect Ferdinand "Bongbong" Marcos Jr.'s campaign pledge of lowering rice prices to PHP20 per kilo if suitable and timely steps are implemented.
Argel Cabatbat of the Magsasaka Partylist believes the government should invest at least PHP400 billion in the agriculture sector to ensure basic support services and infrastructure, reduce high production and marketing costs, and reduce labor-intensive farm techniques.
Cabatbat believes that governments should have faith in Filipino farmers and provide them with all of the resources they require to revive rice planting activities.
Cabatbat noted Thailand and Vietnam as examples of countries that have benefited from complete government support and a comprehensive mechanization program in recent years, resulting in increased yields and lower production costs.
"We shouldn't mistrust local farmers' capacity to produce low-cost, high-quality rice." "PHP20 per kilo of rice is doable with enough support, sufficient policy changes, the removal of intermediaries or brokers, and the right managers in the Department of Agriculture who are pro-farmers," Cabatbat added.
He also stated he's considering using successful models like the Agrarian Reform Department's "megafarm" concept and the Nueva Ecija Provincial Food Council's program.
Both, according to Cabatbat, have done a good job of raising farmer production and profit in Tarlac and Nueva Ecija while cutting rice costs for consumers.
He demanded that the Rice Tariffication Law be reviewed, as it just allowed imports to swamp local markets.
He also emphasized the importance of food sovereignty.
"Masyado kasi tayong umaasa sa ibang bansa para sa pagkain suplay natin." Dahil naka-depende na tayo eh, hindi natin namamalayang pinapatay nito ang agrikultura at ang ekonomiya. (We rely too much on other countries for our food supply.) Magtiwala tayo sa sarili nating mga magsasaka na kaya namang mag-produce ng sapat, mura at de-kalidad na bigas at bilihin para sa bawat Pilipino We are oblivious to the fact that our agriculture sector and economy are steadily dying as a result of our overdependence. We need to faith in our own farmers, who can produce enough rice and other things at a reasonable price for every Filipino)," he stated.
Secretary of the Department of Agrarian Reform (DAR) Bernie Cruz, for one, claims that the mega-farms initiative will bring rice prices down to roughly PHP20 per kilo.
According to him, the project's goal is to combine small, individual farm lots into mega-farms for rice production.
"A mega farm is a collection of adjacent farms that have been combined to form a huge plantation capable of generating a large number of farm products to suit consumer demand," Cruz explained.
According to Cruz, DAR has developed "Programang Benteng Bigas sa Mamamayan" (PBBM), loosely translated as "Program PHP20 for Citizen's Rice," as part of the mega farm project.
PBBM will begin with an initial 150,000 hectares of rice farm under the Comprehensive Agrarian Reform Program (CARP) and nearby small farm lots, according to DAR Undersecretary David Erro.
According to DAR studies, 150,000 hectares can produce an average of 142 cavans or sacks of rice per hectare per cropping season, according to Erro.
It will result in a gain of PHP76,501 per year for agricultural reform recipients, he said (ARBs)
Please follow and like us: