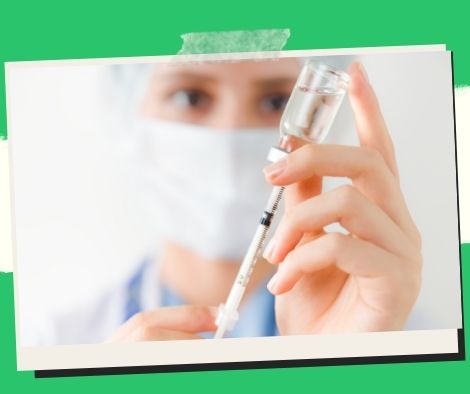 Vaccine safety is critical in the new normal.
MANILA, Philippines — On Tuesday, a senator said that vaccine security should be the government's top priority and the next stage in the country's coronavirus disease (Covid-19) response to attain an Alert Level zero designation.
Angelica Natasha Co of the BHW Party list said in a statement that the government should pursue vaccine security by stockpiling enough vaccines and producing them locally, not just the ones against Covid-19.
Vaccine security, according to the World Health Organization, is defined as the timely, continuous, and uninterrupted supply of affordable, high-quality vaccines.
"Vaccines are also needed for diseases that impact livestock such as pigs, chickens, cattle, fish, and shellfish. We also require antidotes to illnesses that wreak havoc on crops and plants. New defenses, institutions, methods, and processes are required to address these issues. From now on, vaccine security must be a critical aspect of the new normal "Co said.
New outbreaks are still possible, she added, when new varieties and mutations emerge, but they aren't likely to reach high levels.
Under the current circumstances, she stated, achieving Alert Level zero is unattainable unless the government can persuade extreme anti-vaxxers and vax skeptics to get vaccinated against Covid-19.
She also claimed that the Alert Level system should be scrapped or the Level zero parameters altered, because Level zero as it currently exists is unreachable as long as boosting levels remain low.
"If anti-vaxxers and holdouts do not change their minds in large numbers in the next months, the only option is for all hospitals and doctors to administer vaccines to those who want them," she stated.
She believes the FDA should give the Moderna and Pfizer vaccines full approval since they have been "clearly proved to be the best" against Covid-19.
Even if the country has attained sufficient levels of immunity for the majority of the population, the incoming administration may be able to persuade more individuals to be vaccinated, she added.
President Rodrigo Roa Duterte has urged healthcare personnel and vaccine providers to "extend their efforts" in locating Filipinos who have not yet received their Covid-19 vaccinations.
"If we can discover them, yung hinahanap natin yung itong mga vulnerable o kaya ng may mga edad na hindi nakakalabas at di pa naiineksyunan," he said.
More than 69 million people have been immunized in the Philippines, accounting for 77.2 percent of the target population of 90.005 million, with 14.3 million people receiving booster injections.
According to recent data from the Department of Health, a total of 1,295 new infections were reported from May 30 to June 5, with an average of 185 daily cases, which is 1.4 percent less than the previous week.
Nikkei Asia, a Tokyo-based news publication, previously ranked the Philippines 33rd on its Covid-19 Recovering Index, citing Manila's improved pandemic response.
Please follow and like us: