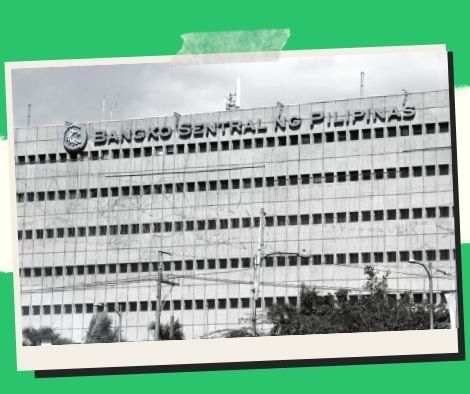 The rates on the BSP's term deposit facility have risen yet again.
MANILA, Philippines — On Wednesday, the rate of the Bangko Sentral ng Pilipinas' (BSP) term deposit facility (TDF) increased, but both the seven and fourteen-day tenors were oversubscribed.
The average rate of the one-week facility, which is one of the central bank's surplus liquidity mopping tools, increased to 2.3249 percent, while the two-week facility's rate increased to 2.3991 percent, according to the central bank data.
During the auction on June 1, these were 2.2713 percent for the seven-day TDF and 2.2921 percent for the 14-day TDF.
The BSP increased the offer volume for the seven-day facility from PHP130 billion to PHP140 billion this week.
A full prize was made by the auction committee.
The total value of the tenders was PHP144.719 billion, with a bid coverage ratio of 1.0337.
The offer volume for the 14-day facility, on the other hand, was reduced to PHP160 billion from PHP170 billion in the previous auction. This tenor received a full award as well.
The total amount of bids received was PHP210.861 billion, resulting in a bid coverage ratio of 1.3179.
"Results of the TDF auction indicate market participants' expectation of a possible rate hike," BSP Deputy Governor Francisco Dakila Jr. said in a statement.
He's alluding to the widely predicted upcoming rises in the BSP and Federal Reserve's key rates.
The BSP raised its key policy rates by 25 basis points to 2.25 percent in May, from a record low of 2%, for the overnight reverse repurchase (RRP) rate, which was slashed by 200 basis points in 2020 as part of the central bank's pandemic-related actions. It was the first hike since December of last year.
Since last March, the Fed's benchmark rates have been raised 75 basis points, bringing them to a range of 0.75 to 1 percent.
The key reason for the rate hikes was identified by both the BSP and the Fed as the increasing inflation rate.
The BSP stated that the domestic economy's sustained recovery gives it the flexibility to alter rates.
"Despite the plenty of financial system liquidity, market conditions remain normal." The BSP's monetary operations would continue to be guided by its assessment of current liquidity conditions and market developments in the coming months," Dakila said.
Please follow and like us: