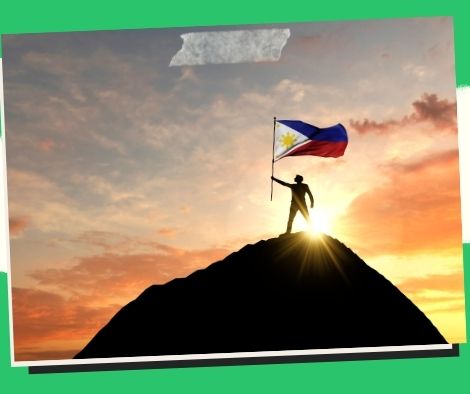 DOLE reports 104K job openings at Independence Day job fairs.
MANILA, Philippines — On June 12, a total of 104,000 jobs will be available at Independence Day job fairs hosted across the country.
Rolly Francia, director of the Department of Labor and Employment's (DOLE) Information and Publication Service (IPS), stated in a virtual forum on Wednesday that the number of job openings is expected to rise as the scheduled event approaches.
"We expect it to rise, possibly even exceeding the 153,000 job openings we had on May 1 last year." So there are 104,000 job openings, and in addition to private firms, there are also government employment openings," a DOLE official explained.
He also mentioned that, in addition to processing employment applications, the public will be able to get vaccinated against the coronavirus illness 2019 (Covid-19) at these fairs.
"We will supply you with a list of open positions in both the commercial and public sectors." Then, on all employment sites, free vaccines will be available for individuals who have received their booster doses as well as those who have not. This is a chance for our compatriots who are looking for jobs, as well as those who are unemployed. "You may get vaccinated at the job fair places, either for the original dosage or for booster shots," he added.
President-elect Ferdinand Marcos Jr. was also invited to the major event of the Independence Day job fairs in Malolos, Bulacan, according to Francia.
"The President (Rodrigo Roa Duterte) has already informed us that he will be unable to attend, but the Secretary (Silvestre Bello III) will be present on June 12." We invited President-elect Ferdinand "Bongbong" Marcos Jr. to the job fair, but no confirmation of his attendance has been received," he added.
Meanwhile, Francia stated that the Department of Labor and Employment (DOLE) does not accept the Department of Migrant Workers' (DMW) decision to deactivate the Philippine Overseas Employment Administration's website (POEA).
The demolition of the website, according to Francia, has caused the agency's functions to be disrupted.
"We've been inundated with complaints. The POEA's operations were severely disrupted as a result "He went on to say.
The website, www.poea.gov.ph, offers services such as processing employment contracts, filing job orders, and issuing exit clearances.
The POEA will be amalgamated with other agencies that serve OFWs under Republic Act No. 11641 and will be integrated into the DMW.
Please follow and like us: