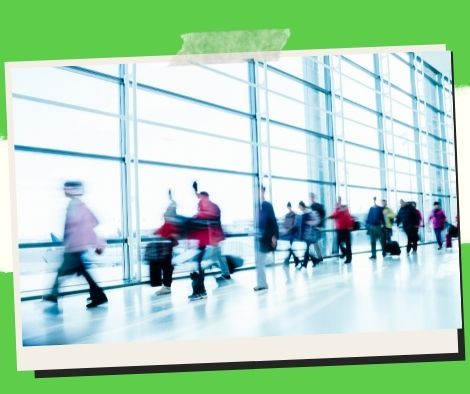 The first Cotabato-Tawi-Tawi flight is launched by PAL.
CITY OF COTABATO – The national flag carrier, Philippine Airlines, launched its inaugural commercial flight from this city to Tawi-Tawi on Thursday, the first of its type in the Bangsamoro Autonomous Region of Muslim Mindanao (BARMM).
During the inaugural event at the pre-departure area of Cotabato airport in Barangay Awang, Datu Odin Sinsuat, Maguindanao, BARMM Chief Minister Ahod "Murad" Ebrahim said, "Hopefully, these Cotabato-Tawi-Tawi flights would rise in the following days."
Ebrahim boarded PAL's Airbus 320 before the inaugural flight to do a ceremonial inspection.
"We expect that this maiden flight will address our long-standing difficulty of connecting Tawi-Tawi to mainland Mindanao and other regions of the Philippines," he said.
BARMM interior minister and regional spokesperson Naguib Sinarimbo represented Ebrahim in the inaugural flight with BARMM Transportation Minister Dickson Hermoso, which arrived at Sanga-Sanga Airport in Bongao, Tawi-Tawi at around 9:30 a.m.
Except for the plane's crew, the aircraft carried 174 passengers.
The Airbus 320 aircraft, according to PAL, will fly twice a week, on Mondays and Thursdays, and will offer premium economy and economy seating options.
At 7:30 a.m., PR 2487 Cotabato to Tawi-Tawi departs, while PR 2488 Tawi-Tawi to Cotabato departs at 9:40 a.m.
"This is a once-in-a-lifetime opportunity for me." "This is less expensive for me because I won't have to risk flying to Davao to catch a flight to Zamboanga and then to Tawi-Tawi," said traveler Zia Alih, a BARMM government employee.
The first tentative schedule, according to Hermoso, was set for December 20, 2021, by his office, the Ministry of Transportation and Communication (MOTC-BARMM), and PAL.
However, Super Typhoon Odette slammed much of Mindanao and Visayas from December 11 to 21, causing the PAL's first Cotabato-Tawi-Tawi flight to be canceled.
"Due to the Omicron version of the coronavirus disease-2019, stricter travel restrictions were enforced for the majority of the first quarter of 2022. There was also the election season to think about, as well as Tropical Storm Agaton in April," Hermoso explained.
Please follow and like us: