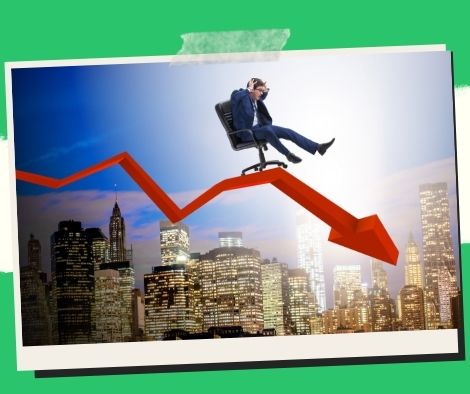 Stocks continue to fall, as the peso maintains its position against the US dollar.
MANILA — Risk-off attitudes resulted in the main stocks index closing down on Thursday, although the peso held solid versus the US dollar.
The Philippine Stock Exchange index (PSEi) fell 11.03 points, or 0.16 percent, to 6,758.59.
The Dow Jones Industrial Average fell 0.12%, or 4.18 points, to 3,600.66.
The majority of sectoral indices matched the main index, which was 1.54 percent for Services, 1.23 percent for Mining and Oil, 0.32 percent for Holding Firms, 0.22 percent for Financials, and 0.05 percent for Property.
Only the Industrial index gained ground during the day, jumping 1.07 percent.
With 827.76 million shares worth PHP5.29 billion traded, the volume was light.
At 97 to 79, decliners outnumbered advancers, with 56 shares remaining unchanged.
"Investors continued to look for indications for slowing economic development as local equities closed lower," said Luis Limlingan, Regina Capital Development Corporation (RCDC) head of sales.
Meanwhile, the peso finished the day at 52.95 per dollar, down from 52.915 on Wednesday.
It started the day at 52.95 and fluctuated between 52.97 and 52.9 during the day.
For the day, the average level was 52.945.
Volume increased to USD732.62 million on Thursday, up from USD635.56 million the day before.
Please follow and like us: