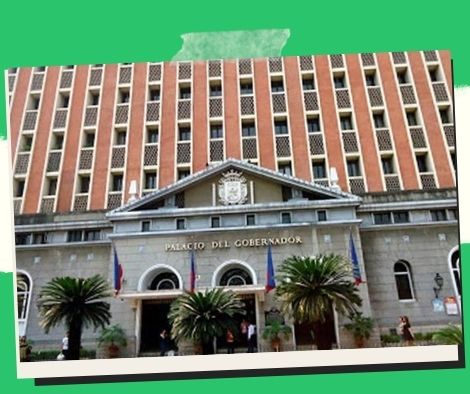 The majority of candidates met the SOCE deadline, according to the Comelec.
MANILA, Philippines — The Commission on Elections (Comelec) announced a list of national winners and losers who have already submitted their Statements of Contributions and Expenditures on Thursday (SOCEs).
Director of the Education and Information Department (EID) James Jimenez said in a statement that the majority of national candidates in the May 9 national and municipal elections submitted their SOCEs before the June 8 deadline.
According to the comprehensive regulations governing campaign funding and disclosure, the deadline is final and non-extendible, save for winning candidates and party-list groups.
"Winning candidates have six months from the date of the proclamation to file their SOCE. "They are prohibited from assuming office until they have complied," Jimenez added. "The same prohibition applies if their political party fails to comply as well."
Candidates who fail to register their SOCE will be held administratively accountable and will be fined; both winning and losing candidates who miss the deadline will be penalized.
"If the candidate or party fails to submit SOCE for the second or subsequent time, a larger fine will be applied, as well as a permanent ban from holding public office," Jimenez stated.
On June 3, presidential candidate Panfilo Lacson filed his SOCE, followed by another presidential contender, Dr. Jose Montemayor, on June 6.
On June 7, President-elect Ferdinand "Bongbong" Marcos Jr., Vice President Maria Leonor Robredo, Senator Emmanuel Pacquiao, and Corina Joyce Castillo Felix filed their SOCEs, while presidential candidates Francisco Isko Moreno Domagoso and Leody de Guzman filed theirs on June 8.
Felix submitted her certificate of candidacy (COC), but her name did not appear on the Comelec's list of presidential candidates.
Meanwhile, vice-presidential candidates Rizalito David and Manny Lopez, as well as presidential candidates Ernesto Abella, Norberto Gonzales, and Faisal Mangondato, have failed to submit their SOCEs.
Vice presidential hopefuls Dr. Willie Ong, Lito Atienza Jr., Carlos Serapio, Walden Bello, Senator Francis Pangilinan, Senate President Vicente Sotto III, and Vice President-elect Sara Duterte were among those who had already submitted their SOCEs.
Senator Antonio Trillanes IV was the first to file his SOCE on June 3, followed by a total of 44 bets who competed in the senatorial campaign.
Jose Manuel Diokno, Jinggoy Ejercito Estrada, Joseph Peter Sampedro Sison, Carlito Espino Balita, Herbert M. Bautista, Francis Joseph G. Escudero, Rodolfo B. Javellana Jr., Alan Peter Cayetano, Senator Sherwin T. Gatchalian, Rodante D. Marcoleta, Loren Legarda, and Leo O. Olarte are other senator
Lutgardo B. Barbo, Mark A. Villar, Fernando F. Diaz, Senator Leila de Lima, Manuel Monsour T. Del Rosario, John R. Castriciones, Rey M. Langit, Emily Telan Mallillin, Greco Antonious Beda B. Belgica, Renecio S. Espiritu, Teodoro Baguilat Jr., Gregorio B. Honasan, Jose Sonny G. Matul
JV Ejercito, Francis Leo A. Marcos, and Emmanuel Ejercito are among the senate candidates that filed their SOCEs on June 8. Ma. Dominga Villanueva, Joel J. Villanueva Cecilia B. Padilla, Richard Gordon, Herminio Harry L. Roque Jr., Jesus Lim Arranza, Gilbert Eduardo Gerardo Teodoro Jr., Alex Lacson, Raffy Tulfo, Salvador S. Panelo, Ana Theresia N. Hontiveros-Baraqiel, Astravel Pimentel-Naik, and Agnes Joyce Bailen are among the participants.
Candidates for President and Vice President have a maximum expenditure limit of PHP10.00 per voter during the campaign season.
Other candidates may only spend up to PHP3.00 per voter if they are running as an independent or without the assistance of a political party, but they may spend up to PHP5.00 per voter if they are running as an independent or without the backing of a political party. Political parties and political list organizations can additionally spend up to PHP5.00 per voter.
In the May 2022 elections, there were 65,831,806 registered local voters and 1,697,202 abroad voters.
This corresponds to a spending limit of PHP675,290,080 for national candidates, PHP197,495,418 for other candidates affiliated with a political party, and PHP74,320,316 for independent candidates, political parties, and party-list groups.
Please follow and like us: