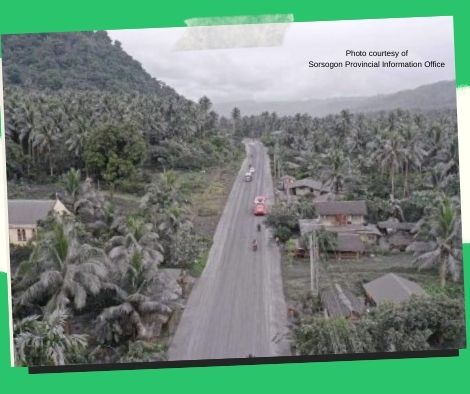 Seismic activity has increased in Bulusan.
MANILA, Philippines — Mount Bulusan in Sorsogon province has seen an upsurge in seismic activity.
Mount Bulusan has produced 149 volcanic earthquakes in the last 24 hours, according to the Philippine Institute of Volcanology and Seismology (Phivolcs).
From 5 a.m. until 11:20 p.m. on Thursday, 45 volcanic quakes were detected, including two low-frequency volcanic quakes, according to Phivolcs.
Despite the fact that the majority of these earthquakes were small and shallow, Phivolcs Director Renato Solidum Jr. agreed that the increasing number of volcanic quakes could suggest the possibility of a phreatic eruption.
Movements or eruptions of magma from the volcano create volcanic earthquakes. Shallow hydrothermal activity, on the other hand, causes phreatic eruptions.
Meanwhile, on June 9, 24 tons of sulfur dioxide were released into the atmosphere. A moderate plume with a height of 100 meters was also observed.
During an explosive volcanic eruption, volcanic plumes are columns of hot volcanic ash and gas ejected into the atmosphere. The height of the plume pouring out of the crater indicates a lesser eruption.
Mount Bulusan is still on Alert Level 1 (low-level unrest).
Due to the heightened possibility of abrupt and severe phreatic eruptions, entry into the 4-kilometer radius permanent danger zone (PDZ) must be rigorously forbidden, and attention in the 2-kilometer extended danger zone in the southeast sector must be exercised.
Pilots are urged not to fly too close to the summit of the volcano since ash from a quick phreatic eruption can be dangerous to planes.
People living in valleys and along river or stream channels, particularly in the southeast, southwest, and northwest sectors of the edifice, should be cautious of sediment-laden stream flows and lahars in the case of heavy and persistent rainfall if a phreatic eruption occurs, according to phivolcs.
The frequency and type of earthquakes observed, as well as their location, depth, and energy, are used to define the alert level of a volcano.
Other factors are being studied, including as ground deformation, gas and water chemistry, and surface manifestations.
Please follow and like us: