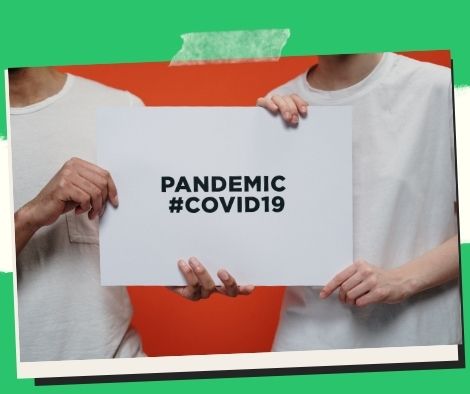 In the next two weeks, QC expects an increase in Covid-19 cases.
MANILA, Philippines — After recording an average of 26 instances per day over the past week, the Quezon City local government elevated its Covid-19 early warning level to "yellow."
Aside from the increase in average daily instances, the QC Epidemiology and Disease Surveillance Unit (QCESU) said on Sunday that two other signs had been seen as of June 9.
Between May 27 and June 2, the average positive rate more than quadrupled to 3.10 percent, up from 1.50 percent.
Furthermore, the predicted reproduction rate increased to 3.4 percent from 1.1 percent the previous week.
Under the current yellow status, QCESU chief Dr. Rolando Cruz indicated in a news release that there is a chance that cases will rise even more in the next two weeks.
Cruz explained that their locally devised monitoring system is solely used for internal reporting and should not be mistaken with the Inter-Agency Task Force for the Management of Emerging Infectious Diseases' official warning levels (IATF).
When Covid-19 instances are below average and all data indicators are regarded steady, the white status is raised under QC's methodology. In the next 14 days, no spike of cases is forecast; yellow, when instances are increasing compared to the previous week and three of four indications, have increased from normal to above normal. There's a chance of a spike in the next 14 days, and red when instances keep rising and all other indications are high or have crossed the designated threshold. This is the beginning of a surge.
"Only within our city, our local early warning system is useful in judging the pandemic." It assists our department and city officials in the methodical monitoring of new cases, the analysis of trends, and the recommendation of strategic steps to avoid infection spread. The IATF will continue to issue official alert level announcements and basic instructions," Cruz added.
According to the IATF, Quezon City is still on Alert Level 1 and is rated as "low risk" by the Department of Health as of this writing.
Mayor Joy Belmonte encouraged residents to continue to take precautions like wearing masks and getting vaccinated and boosted.
"We've come a long way, but the infection hasn't gone away." "Once again, we urge our residents to be cautious," Belmonte said in a statement.
Those who have not yet had their COVID-19 vaccine or booster dose are encouraged to do so by going to their nearest barangay health center or registering online at https://qceservices.quezoncity.gov.ph/qcvaxeasy.
The local government began administering Covid-19 vaccine booster doses to immunocompromised adults, senior residents, and healthcare employees in April.
As of June 4, there are 123 active Covid-19 infections in the city, while as of June 10, a total of 2,472,573 people have been fully vaccinated, with 926,037 receiving either the first or second booster dose.
Please follow and like us: