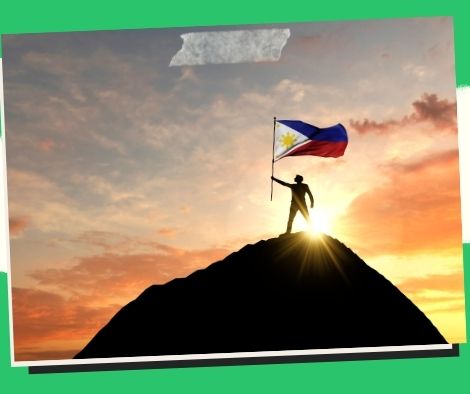 It's time to put politics aside and hear BBM's appeal for unity: Romualdez
MANILA, Philippines — On the 124th anniversary of the country's independence, House Majority Leader Martin Romualdez said on Sunday that now is the moment to put politics aside and work together to establish a "strong nation founded on freedom, justice, and democracy."
Romualdez urged all allies and adversaries to heed President-elect Ferdinand "Bongbong" Marcos Jr.'s call for unity and encouraged fellow Filipinos to join arms for nation-building.
"Mabigat ang hamon sa ating lahat," says the speaker (We have a difficult challenge ahead of us). As a nation, we have been polarized owing to political differences. In the last elections, allegiance to competing candidates tore families apart. "The 'cancel culture' has arrived on our shores and has wreaked havoc on friendships," Romualdez remarked during an Independence Day speech in Kawit, Cavite.
Romualdez stated that a new set of leaders will take office on July 1, and he urged the public to rally behind them in order to help the Philippines "rise again."
"Mga kababayan, harapin po natin ang hamon ng kabayanihan," says the narrator (My fellow Filipinos, let us face the challenge of heroism). Let us face these trials with our heads held high and our hearts set on triumph. In our own small way, we can be heroes. "Each of us has a critical role to play in restoring the greatness of this country," he stated.
As a way to respect the memories of Filipino warriors, he urged Filipinos to defend the benefits of freedom by working hard to propel the country forward.
"As we commemorate the founding of our nation today, we also pay thanks to the bravery of our forefathers who sacrificed their lives to ensure the liberty that we now enjoy." Payapa nating nakakasama ang ating mga pamilya at mahal sa buhay sa kanilang kabayanihan (Because of their bravery, we are now enjoying the peace with our families and loved ones). "We're still reaping the benefits of our labor, and we're still at peace with our neighbors," Romualdez remarked.
General Emilio Aguinaldo, the president of the Philippine revolutionary government, announced the country's independence from Spanish authority on June 12, 1898.
In 1962, the country's ninth president, Diosdado Macapagal, declared June 12 a national holiday.
Please follow and like us: