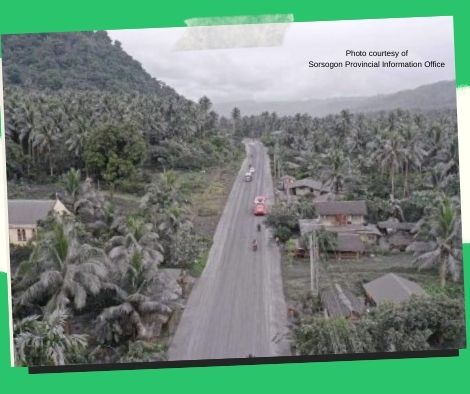 Due to the volcanic activity on Bulusan, eight international flights have been rescheduled.
MANILA, Philippines — Due to Mount Bulusan's volcanic activity, eight flights between Manila and Singapore and South Korea that were set to take place on Sunday have been rescheduled for Monday.
According to the Manila International Airport Authority (MIAA), the following international flights were impacted:
* Jeju Air (7C) 2305 – Incheon-Manila
* 7C 2306 – Manila-Incheon
* Jetstar Asia (3K) – 1765 Singapore-Manila
* 3K 1766 – Manila-Singapore
* Asiana Airlines (OZ) – 703 Incheon-Manila
* OZ 704 – Manila-Incheon
The MIAA stated no other flights via Manila were disrupted as of 10:53 a.m. Monday.
On Sunday, the Philippine Institute of Volcanology and Seismology (Phivolcs) recorded another 18-minute phreatic eruption.
As a result of the volcanic activity, several domestic and international flights were canceled throughout the day.
Pilots should avoid flying near the summit of the volcano, according to Phivolcs, because ash from a quick phreatic eruption can be hazardous to aircraft.
Phivolcs has reported 126 volcanic earthquakes in Bulusan in the last 24 hours. There were 20 volcanic shocks in all, each lasting roughly 20 minutes.
On Monday, Phivolcs Director Renato Solidum Jr. claimed that both a volcanic tremor and a low-level background tremor on Bulusan indicate hydrothermal activity or groundwater boiling.
Volcanic tremors are earthquakes that last longer than a minute, hours, or even days, as opposed to volcanic earthquakes that last less than a minute.
A persistent vibration logged in seismic equipment, on the other hand, can detect a low-level background tremor.
On June 12, sulfur dioxide emissions totaled 4,627 tons, with a massive plume reaching a height of 500 meters.
During an explosive volcanic eruption, volcanic plumes are columns of hot volcanic ash and gas ejected into the atmosphere.
The height of the plume pouring out of the crater indicates a lesser eruption.
Meanwhile, Mount Bulusan remains on Alert Level 1 (low-level unrest).
Please follow and like us: