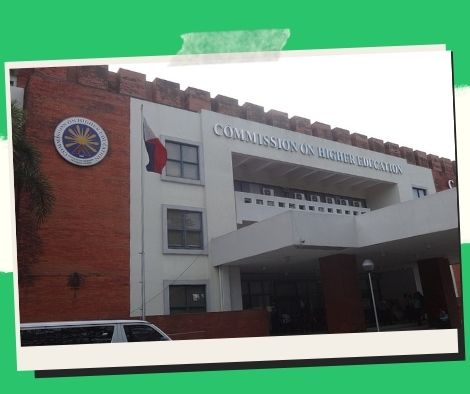 The Commission on Higher Education has been requested to relax the embargo on new nursing programs.
MANILA, Philippines — On Monday, a senator urged the Commission on Higher Education (CHED) to relax the country's 11-year moratorium on new nursing degrees in order to establish a workforce to fight the coronavirus epidemic (Covid-19).
Cavite Rep. Elpidio Barzaga issued a statement warning that the "current severe and dramatic escalation" of nursing shortages could worsen in the future, both nationally and globally.
According to the World Health Organization's (WHO) study State of the World's Nursing 2020, there would be a global shortage of 4.6 million nurses by 2030 if nothing is done.
He also stated that the country's estimated nursing shortage will be 249,843 by 2030.
"It's past time for CHED to eliminate the nursing program prohibition, which has been in place for 11 years. We're still in the midst of a pandemic, and we've seen how much we need additional nurses and health workers to combat Covid-19. The CHED's obstinacy is causing harm to the country; this is unthinkable "Barzaga explained.
He said that CHED had declined to act on his request for the newly founded Kolehiyo ng Lungsod ng Dasmarinas to open a nursing program to help the country's workforce cope with the current pandemic.
Barzaga believes that continuing to prohibit new nursing programs is causing more harm than good, especially since Kolehiyo ng Lungsod ng Dasmarinas students are not charged.
He explained that the public institution was founded and is maintained using city funding, with the primary goal of providing educational opportunities to the city's underprivileged but talented pupils.
Long-term planning, he says, necessitates the establishment of new institutions that will serve aspiring nurses regardless of their families' socioeconomic situation.
"We cannot let the whims and caprices of a few individuals determine the future of the country's nursing staff. The country requires a CHED chairman who takes the time to research and comprehend the current circumstances "Barzaga explained.
Angelina Tan, a Quezon Representative, also urged the CHED to reconsider Memorandum Order No. 32, which was issued in 2010 and temporarily prohibited the opening of all undergraduate and graduate programs in business administration, nursing, teacher education, hotel, and restaurant management, and information technology education for the 2011-2012 school year.
"Nurses have a critical role in our health-care system, not just in providing high-quality treatment but also in reaching our Sustainable Development Goals" (SDGs). They contribute significantly to the fulfillment of national and global goals in areas such as universal health care, mental health, communicable and noncommunicable illnesses, emergency planning and response, patient safety, and the delivery of integrated, people-centered care," Tan said.
Beginning in the 2011-2012 school year, the commission issued Memorandum Order 32, which halted the launching of all undergraduate and graduate programs in business administration, nursing, teacher education, hotel, and restaurant management, and computer technology education.
The moratorium was imposed on the grounds that expanding the programs would result in "a decline in the quality of graduates from these five higher education institutions."
It cited "gradual declines in the performance of teacher and nursing education graduates, demonstrating the programs' declining status."
Please follow and like us: