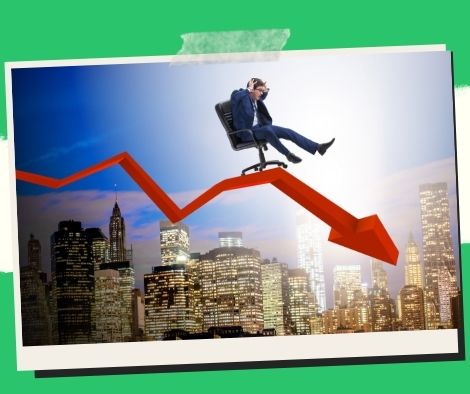 The stock market index and the peso both fell ahead of the Fed's rate decision.
MANILA, Philippines — The main stocks index and the peso closed lower on Wednesday as investors took a wait-and-see approach to the Federal Reserve's policy rate decision, which is largely expected to be an increase.
To 6,319.42 points, the Philippine Stock Exchange index (PSEi) fell 2.40 percent or 155.11 points.
All other indices lagged in, with the All Shares index falling 1.77 percent or 61.35 points, to 3,409.70 points.
Holding Firms saw the greatest drop among the sectoral indices, falling 3.74 percent.
The property came in second with 2.63 percent, followed by Services (1.56 percent), Industrial (1.35 percent), Financials (0.77 percent), and Mining and Oil (0.31 percent).
3.65 billion shares were traded, totaling PHP11.03 billion.
At 137 to 40, decliners outnumbered advancers, with 53 shares remaining unchanged.
"Philippine shares plummeted ahead of the Fed's announcement later tonight, continuing the negative attitude from yesterday night's US performance," Regina Capital Development Corporation (RCDC) head of sales Luis Limlingan said.
According to Limlingan, the Fed is expected to announce a 75-basis-point boost, the largest since 1994.
To date, the Fed's key policy rate has been raised 75 basis points, with 25 basis points in March and 50 basis points in May.
These significant rate hikes are intended to help manage the acceleration of inflation in the United States, which reached 8.6 percent in May, the highest level since 1981.
"Today's changes came as investors digested another major inflation statistic from May's PPI (producer price index), which showed wholesale prices grew 10.8% at a near-record rate," he added.
Following its initial public offering (IPO), VistaREIT, Inc., the commercial real estate investment trust of integrated property developer Vista Land & Lifescapes, Inc., became a component of the local bourse's listed businesses on Wednesday. It listed 7.5 billion shares.
According to Ramon Monzon, president, and chief executive officer of the Philippine Stock Exchange (PSE), VREIT may be the smallest real estate investment trust (REIT) to date in terms of capital raised during the IPO, but it outperforms similar listed corporations in terms of predicted dividend yield.
"When it comes to dividend yield, VREIT stands out as a behemoth, with the highest yield of any REIT to date, predicted at 8.25 percent this year and 8.99 percent in 2023. This is most likely why it now has Local Small Investors from 42 provinces, seven nations, and two overseas territories as shareholders," he said.
Vista Land's flagship mall and office REIT debuted on the Philippine Stock Exchange with a portfolio of ten community malls and two PEZA-registered office complexes.
Meanwhile, the local currency fell against the US dollar, closing at 53.435 on Tuesday, down from 53.25 the day before.
Michael Ricafort, chief economist of Rizal Commercial Banking Corporation (RCBC), said it was the weakest since Oct. 31, 2018, when the local currency concluded the trade at 53.535.
It started the day at 53.3 and fluctuated between 53.3 and 53.47 during the day. For the day, the average level was 53.37.
Volume was USD1.164 billion, down slightly from USD1.167 billion the day before.
The local currency, according to Ricafort, tracked the PSEi, which completed the day at 7,270.23 points, its lowest close in more than ten months or since July 30, 2021.
He added that the dip in US stock markets on Tuesday, which plummeted by 0.4-0.5 percent to their lowest level in one to one-and-a-half years, had a negative impact on the peso.
"(The) peso (is) also weaker with a stronger US currency vs. other global currencies recently, after dramatically higher US Treasury yields," he noted, attributing this to market expectations for a more aggressive Fed rate hike.
The 10-year Treasury yield in the United States has risen to 3.40 percent, a fresh 11-year high, according to Ricafort.
He predicts the peso's next resistance level against the greenback will be around 53.50 based on these factors.
Please follow and like us: