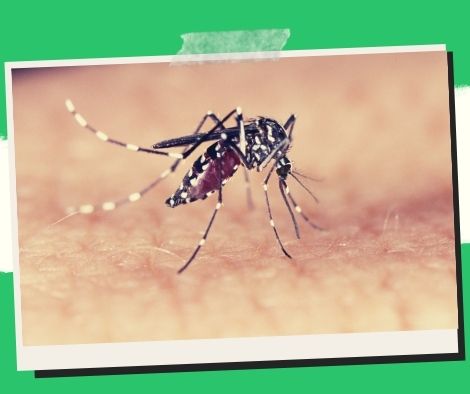 To manage dengue cases, Baguio has used the Covid-19 case dashboard.
BAGUIO CITY, PHILIPPINES — To manage rising dengue cases in the city, the local administration has opted to adapt its coronavirus disease 2019 (Covid-19) dashboard for its anti-dengue campaign.
"The HSO is shifting gears, using the same data analysis tool and methods in managing the coronavirus disease 2019 (Covid-19) cases to manage dengue infections," Rowena Galpo, the city's chief health officer, said on Monday.
She explained that similar to their Covid-19 daily information dashboard, the city's risk communications team will publicize dengue instances and the locations of clustered cases to enable the public to become more attentive to keeping their homes and surroundings clean.
Apart from the monitoring of dengue outpatients, she said that there would be timely therapy and referral of dengue cases to various health facilities if necessary.
There will also be a stockpile of dengue medicines and supplies to ensure that the treatments that will be given to dengue patients are available when they are needed.
"Check out the city's social media page to be updated and reminded of the 4-S in dengue prevention," said Aileen Refuerzo, chief information officer.
She also stated that the municipal administration has activated the Barangay Anti-Dengue Brigade to engage the community in the fight against dengue fever, which has been on the rise.
Mayor Benjamin Magalong issued Memorandum 105-2022, which directed village officials to assemble their anti-dengue brigades and submit action plans, which should contain a surveillance report of places designated as dengue breeding hotspots within their domains.
The 128 village leaders have until June 17 to submit the report to Magalong's Special Services Division and the city's Health Services Office (HSO).
Beginning in January 2022, the mayor also requested that a monthly report of dengue cases be sent.
He also restated an earlier order to conduct weekly barangay-wide cleanup drives in all common and public spaces within their control.
The directive, according to Refuerzo, is intended at stepping up efforts to prevent more cases, which typically occur in the third quarter of the year, during the rainy season's peak.
The HSO previously stated that 268 instances were reported between January and June 8, 2022, which is more than double the 124 cases reported during the same time period in 2021. There were 1,035 dengue cases in the city last year, including five deaths.
The city has also noted clustering of instances in at least 13 of the 128 villages, prompting spraying.
Anti-dengue spraying activities were also launched by the HSO's Sanitation Division in selected barangays, notably those with a high number of cases.
Please follow and like us: