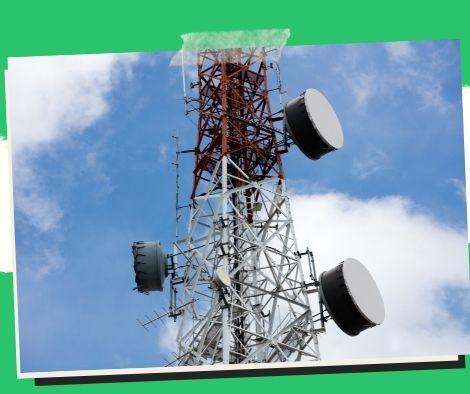 PTV's reach in Northern Luzon will be expanded thanks to a new transmitter site.
BATAC CITY, PHILIPPINES — Officials, and locals in Ilocos Norte expressed delight on Tuesday about the government-owned People's Television Network, Inc.'s planned building of a PHP39.5-million transmitter station (PTNI).
Faculty and students of the Department of Development Communication said the rise of another facility on the growing campus will undoubtedly benefit the underserved communities of Ilocos while witnessing the laying of a time capsule led by officials of the PTNI and the Mariano Marcos State University here.
"As a third-year development communication student, the station will be quite beneficial to us, particularly in our subject of community broadcasting." We will be able to share information and counteract the spread of fake news thanks to the PTV. Apart from that, we will be able to promote inventions and fresh knowledge from researchers, allowing us to become more competitive in the future," stated Gennesis P. Duldulao, president of the MMSU Development Communication Society and a resident of Sarrat, Ilocos Norte, who is 20 years old.
The PTV Ilocos Norte transmitter station, which is set to open in December, will be built on a 500-square-meter MMSU site in Barangay Quiling Sur, Batac City.
"With this station, we will be able to deliver government information closer to the public and expand our reach in the Ilocos Region." In her remarks at the groundbreaking event, PTNI General Manager Katherine Chloe S. Castro remarked, "We present you the PTV, which is at the vanguard of news and public information in the country, empowering Filipinos to be partners in nation-building."
The station, which will be powered by a 1-kilowatt digital and analog transmitter tower, will serve nearly 400,000 people in Ilocos Norte, as well as sections of neighboring provinces Ilocos Sur, Abra, and Apayao.
As part of the arrangement, the host university will be given a 30-minute TV program to showcase its cutting-edge technology and inventions.
"We, at MMSU, are honored to be a part of this dynamic initiative to bring about PTV's vision of being at the forefront of news and public information, inspiring the Filipino people to become active partners in nation-building," said MMSU president Shirley Agrupis, who expressed hope that the partnership will help the university's information and education efforts reach more people.
Agrupis also expressed gratitude to PTNI for providing an opportunity for MMSU to train its students, especially those enrolled in Bachelor of Arts in Communication, Bachelor of Science in Development Communication, Bachelor of Science in Electronics and Communications Engineering, and other related programs.
"Our students' promise of internships and other learning opportunities will help us maintain academic success," she said.
Vice Governor Cecilia A. Marcos, for one, praised MMSU and PTNI's collaboration in support of the Ilocos Norte government's efforts to inspire change and contribute to the Ilocanos' development.
Please follow and like us: