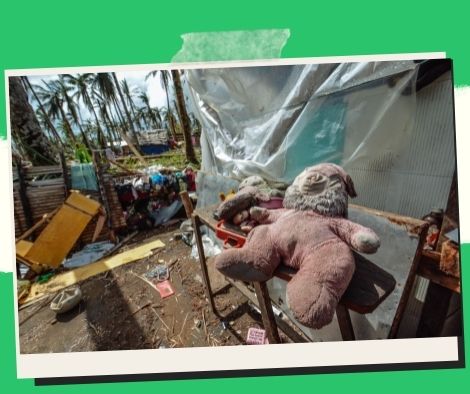 In the event of a calamity, alternate command centers assure service continuation.
MANILA, Philippines — The Office of Civil Defense (OCD) is focusing on the construction of alternate government command and control centers (GCCCs) as part of its efforts to maintain service continuity even during emergencies.
"The construction of this alternate command center is part of our effort to ensure continuity of operations and to strengthen our capacity in providing services to the public in times of emergency," Assistant Secretary Hernando Caraig Jr., OCD deputy administrator for administration, said in a statement released Thursday following the inauguration of a newly-built GCCC in Butuan City.
The GCCCs, according to Caraig, demonstrates the government's ongoing commitment to improving disaster risk reduction management capabilities in order to achieve its purpose of building safer and more resilient communities.
He also emphasized the need for modernization and the construction of responsive key infrastructures in delivering successful disaster relief services.
The alternate GCCCs will use satellite communications with real-time video, voice, and data transfer, comparable to the NDRRM Operations Center.
The facilities have information and communications technology (ICT) equipment such as a video wall system, projector, and network-attached storage, as well as a high-frequency-based radio.
These GCCCs would act as backup hubs to guarantee emergency operations are not disrupted in the event of catastrophes or other situations that may jeopardize the NDRRM Operations Center in Camp Aguinaldo, Quezon City.
The other two GCCCs are located in Nueva Ecija and Cebu. On April 29, 2022, OCD officially opened the GCCC in Fort Magsaysay, Nueva Ecija.
The GCCC construction in Visayas and Mindanao was funded by the Department of Public Works and Highways' FY 2019 General Appropriations Act, while the facility in Luzon was supported by the Department of National Defense's quick reaction budget.
The facility was built in response to President Rodrigo Roa Duterte's Dec. 5, 2017 decision, which ordered the construction of alternate GCCCs across the country's three largest islands.
Please follow and like us: