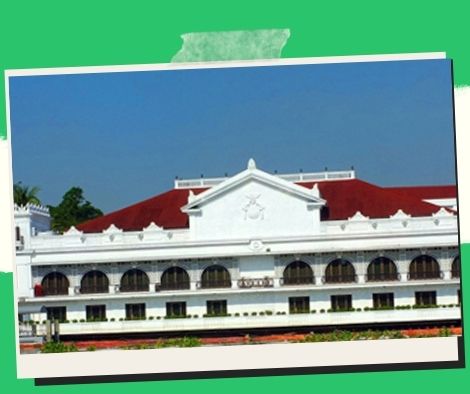 On or before BBM's launch, the Malacanang website will be available.
MANILA, Philippines — A Palace official stated Thursday that the official website of Malacanang will most likely be operational on or before President-elect Ferdinand "Bongbong" Marcos Jr.'s inauguration on June 30.
The website malacanang.gov.ph is still unreachable, according to Acting Deputy Presidential Spokesperson and Communications Undersecretary Michel Kristian Ablan.
"'Sa pagkakaalam ko po ay still, inaayos pa iyan,' says Malacanang.gov.ph. And ideally, by the time of the inauguration, malacanang.gov.ph will be up and operating. (As far as I'm aware, malacanang.gov.ph is currently under construction.) Malacanang.gov.ph, hopefully, would be up and operating by the inauguration), "In an interview with ABS-Teleradyo, CBN's Ablan remarked.
Updates on Malacaang's official website arrived a few days after Marcos took a commanding lead in the presidential election on May 9.
The website's management and oversight have been shifted from the Presidential Communications Operations Office (PCOO) to the Office of the President-Information and Communications Technology Office (OP-ICTO), according to Ablan.
According to Ablan, the OP-ICTO is now responsible for updating malacanang.gov.ph's material.
"As a result, nalipat na iyan sa kanila. Inaayos na po nila (So, it's already within [the OP- ICTO's] control.) The website is already being updated by the office), "he stated "Let's just wait for it to become available again, shall we? Let's check it from time to time to see whether it's ready (if it's already available)."
According to Ablan, the PCOO will now allow the OP-ICTO to update the web site's contents and strengthen its security measures.
When asked if the PCOO is still negotiating with the website administrators, Ablan stated, "Sila na po ang bahala kung paano po ang pag-remanage saka pag-reupload po ng website na iyan (It's up to them as to how they will remanage and reupload the website)."
Manolo Quezon III, a former Presidential Communications Development and Strategic Planning Office Undersecretary were the first to detect the website were down.
The contents of the website, however, were archived before June 30, 2016, according to Quezon.
The Presidential Museum and Library (PML) stated in May that all historical records are unaffected and that the website is just being updated and improved for security reasons.
The PML, which is in charge of preserving, administering, and promoting the Philippine presidency's history and heritage, has repositories on the Malacanang website.
Please follow and like us: